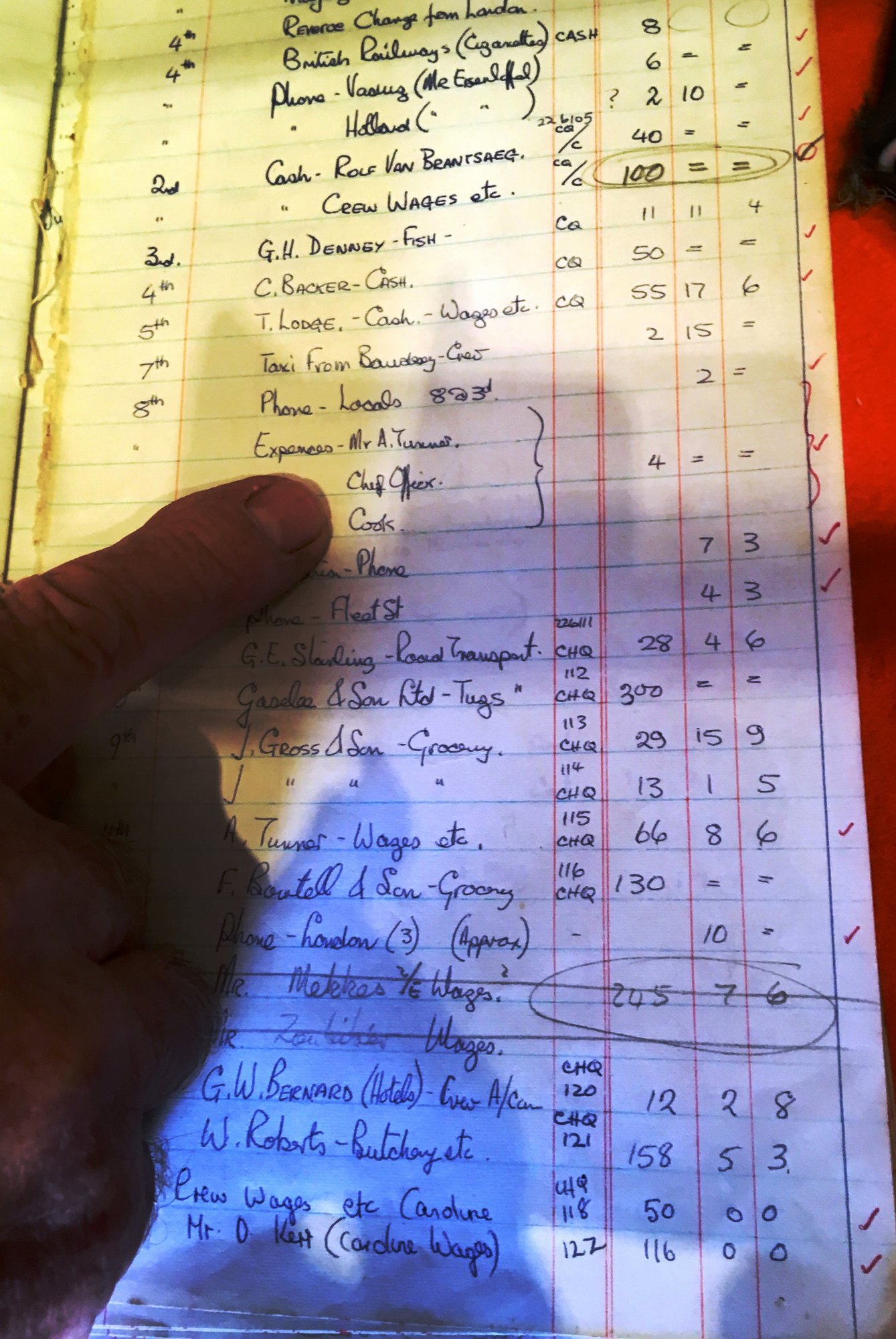 Alan Turner's finger points out his expenses payment of £4. Tom Lodge got £55, seventeen shillings and sixpence (£55.88), Doug Kerr received £116 and there were more payments to the Captain and crew, as well as suppliers like the butcher, grocer, fishmonger, etc..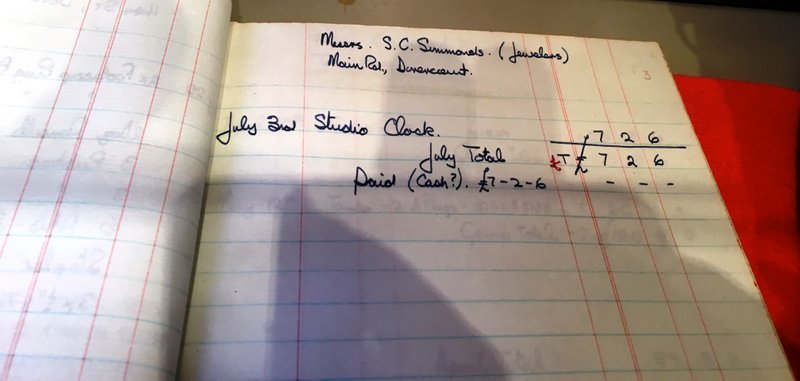 In the days before Caroline had a Bulova Accutron to tell the time, the station bought a studio clock from a local jewellers for £7, two and six (£7.13p).
Brian Nichols of the Felixstowe & Offshore Radio Facebook page has kindly provided this bill and receipt of payment for the new clock.
The ledger dates from the period when the mv Fredericia was supplied by tenders organised by Anglia Marine of Harwich, before the Dutch Wijsmuller company took over these duties. In 2014 Chris and Mary Payne of Radio London attempted to identify Anglia Marine's address. Alan Turner came to their aid: "I looked back through a lot of old papers and found that Anglia Marine was at No. 50, Church Street, Harwich. There were a lot of small businesses in Church Street fifty years ago and the buildings look a lot different (now) they have been turned into private houses."

Paul Graham writes: "My guess is the ledger came from the late Don Murrison who ran the supply company until the merger. He had a good collection of early Caroline archive. He was a good friend of mine. We worked at Mellow 1557 in the 1990s. Don hosted a jazz program for a few years."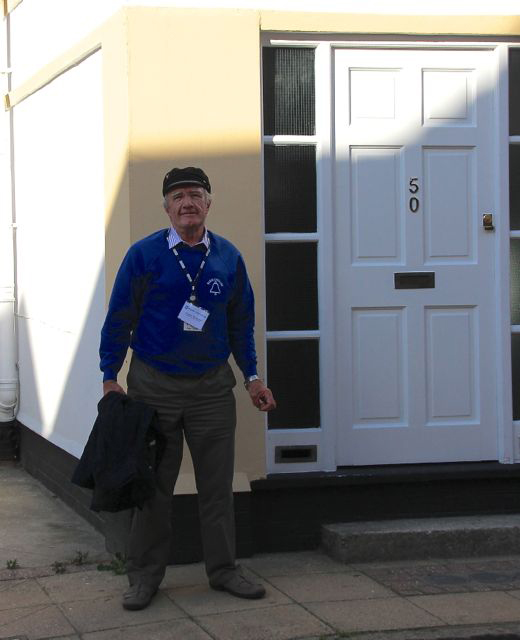 Alan Turner outside 50 Church Street, Harwich, where Anglia Marine used to be based. Thanks to Mary Payne for the photo.
Our thanks to Ray Clark, Alan Turner, Brian Nichols and Paul Graham.

Back to previous page.