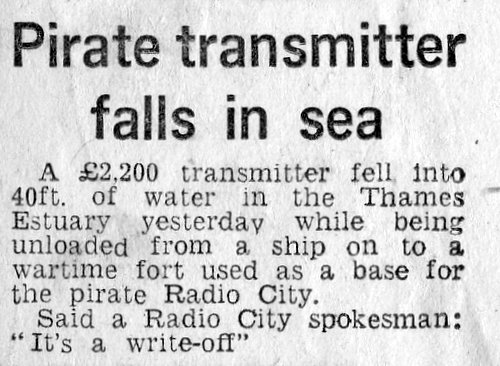 The Sun, 13th October 1965. This was the Project Atlanta transmitter that they hoped to use to broadcast Caroline South. Although it was rescued from the sea-bed, it never worked properly.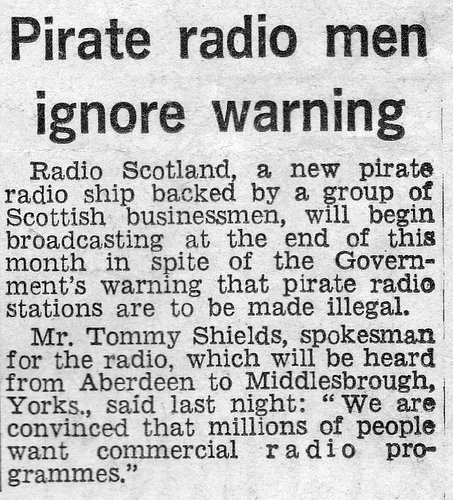 The Sun, 11th December 1965.


The Sun, 18th November 1965. Despite what the article says, Tower TV never transmitted anything, not even a test card.