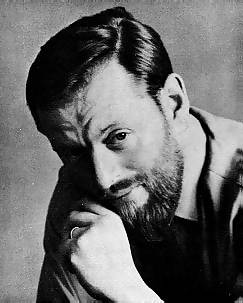 Paul Kaye (sometimes spelt Kay) The first voice to be heard on Radio London, Paul was born in Barnstaple, Devon, on 17th February 1934. After leaving school he worked in repertory theatre and in 1952 became stage manager to a theatre company in Nairobi. He volunteered for the Kenyan police and saw active service during the Mau Mau emergency. He began working on the country's radio network and later broadcast in both Cyprus and Canada. When Radio London launched at the end of 1964 it was the first UK pirate station to operate a news service and Paul was the news chief. His bulletins were on the half-hour, which conveniently gave him just enough time to re-write the BBC news which was broadcast on the hour. Although the news was obtained from the BBC, it was presented in a very different manner. Introduced by jingles and with each story interspersed with Morse code (see below), Radio London's bulletins were nothing if not dramatic. But they were also authoritative, largely because of Paul Kaye's presentation skills. Normally the Radio London news service only consisted of these hourly bulletins but in January 1967 Paul travelled to Paris to report on Prime Minister Harold Wilson's unsuccessful negotiations to take Britain into the European Union (or Common Market as it was then known). Paul also presented programmes, especially in the early months of the station, and his theme was Town Talk by Ken Woodman and his Piccadilly Brass, a tune later used on the BBC by Jimmy Young. In August 1967 the Marine Offences Act became law and the first voice on Radio London became the last as Paul closed the station down. He was later on Radio Luxembourg, Yorkshire TV and he presented a jazz programme on Radio Hallam, Radio Tees and Pennine Radio. He died on 4th November 1980. For more pictures of Paul, see Gordon Sheppard and Willy Walker's photo albums. There is also a recording of him talking to Kenny Everett about the Beatles tour of America. (We previously stated that the Morse code heard during the Radio London bulletins spelled out B-I-G-L, the station's nickname, but we have now heard from Paul Kaye's former colleague Duncan Johnson: "I can't understand Morse but I thought B-I-G-L took too long and R-L was used instead. It was certainly altered about June 65. Kenny Everett and (engineer) Russ Tollerfield, who could 'read' Morse, spent all one night putting the sound effect together. Kenny splicing small slivers of tone on tape until Russ finally agreed to the 'spelling' which I thought was R-L." Hans Hogendoorn has also been in touch. He agrees that the Morse spells R-L: "As a trained radio telegrapher I can confirm the meaning of the signal. Moreover the station used two versions of the signal. The slower speed (approx. 17 words/min) and the double speed, which can be heard in the Paul Kaye clip (below)." Many thanks to both Duncan and Hans.)
Paul Kaye "tells you more, says it better" on a Radio London news bulletin (duration 1 minute 16 seconds)
Paul Kaye with a night time test transmission. The clip starts with Paul broadcasting as normal on 266 metres. The second part of the recording is from the test on 277 metres. The tape, from December 1966, was very kindly provided by Harm Koenders of The Offshore Radio Archive (duration 3 minutes 11 seconds)

Many thanks to Mitch Philistin for this Radio London car sticker.
It has lost some of its colour in the scanning. The original is VERY bright pink!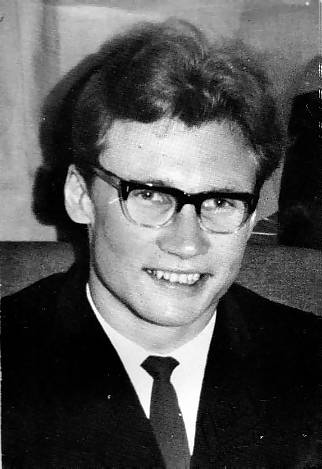 Martin Kayne Born 27th October 1943 at Gravesend, in Kent, he joined the RAF after school and trained in catering. While stationed in Cyprus he did a bit of part-time work on the local forces radio station. On his return to the UK he decided he wanted to continue in broadcasting, bought himself out of the RAF and sent a tape to Radio Essex. He was invited to an interview and offered a job, although he claims it was more because he could cook than because of any broadcasting skills. He joined Radio Essex in January 1966 and used the name Michael Cane. Radio Essex was prosecuted under the Wireless Telegraphy Act at the end of November but he had left by this time because of a spell of poor health. He moved to Radio 355 and changed his name to Martin Kayne, using the theme tune Dreamin' by Mood Mosaic. Despite gathering a loyal following, 355 only lasted a matter of months. Its life was cut short by the Government introducing the Marine Offences Act. Radio 355 closed down ten days before the act took effect in August 1967. This new law meant the end for most of the other stations but Radio Caroline was determined to fight on. Some of the existing Caroline DJs left rather than break the law so there were suddenly a number of vacancies for experienced broadcasters. Martin joined Caroline North where he stayed until the ship was towed away the following March. He did go back to sea with Radio Northsea International for a few months in 1971. He wrote a page in Short Wave Magazine for many years under his real name of Andy Cadier. He has also been heard on air again on a couple of short-term stations, Silversound Radio and Hythe FM, both in Kent, and presented shows on hospital radio and Offshore Music Radio. Some personal photos from Martin's time with Radio Essex and Radio 355 can be seen on the Offshore Radio Guide website. He has also sent The Pirate Radio Hall of Fame some great pictures taken on Radio 355 and Caroline North. See also Jason Wolfe's and Tom Collins's photo albums. (Many thanks to Martin/Andy for getting in touch, for the photos and for bringing us up to date with the news. There are more recent photos at Caroline's 40th birthday party, Radio Essex's fortieth anniversary boat trip, Radio Essex fiftieth anniversary reunion, the Radio Academy Celebration of Offshore Radio and the Offshore 50 reunion in August 2017.)
a very short clip of Michael Cane ending an edition of The Good Morning Show on Radio Essex. The voice on the advert at the start of the clip belongs to sales director Harry Putnam. It is not very good reception so, if you have a better recording, please get in touch (duration 1 minute)
Martin Kayne presenting the Breakfast Club on the penultimate day of broadcasting from Radio 355, 4th August 1967. The voice on the closedown announcement is that of Dave MacKay. Both tapes kindly donated by the man himself (duration 2 minutes 36 seconds). There is a recording of Martin on Radio Caroline North here.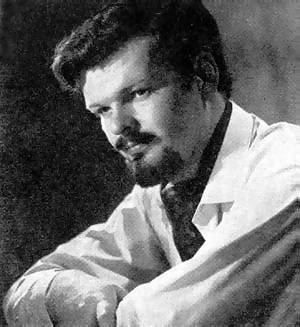 Garry Kemp was born in Hampstead, north London, on 28th August 1934 and educated at Finchley Grammar School. Garry served as a pilot in the RAF during his National Service, worked for the Gas Board, taught English to foreign students and had done some work for the BBC (a Light Programme series called Let's Go) before joining Radio Caroline South in December 1964. Proficient in seven languages, he presented a multi-lingual programme on Sunday mornings called Caroline Continental in addition to his normal daily shows. This weekly programme attracted a huge mailbag with fans writing from all over Europe. The theme tune to his daily show was Let's Go by The Routers. He was one of the Caroline South "Good Guys" (see the entry on Roger Gale for more details of this ill-advised concept). In September 1965 Garry left Caroline and did some freelance work for the BBC. At the same time as appearing on the Light Programme's Pop Inn, he also presented shows on Britain Radio where he broadcast under the unlikely name of Gordon Bennett. He had to catch the tender back to shore each Monday in time to appear on the BBC the following day! After his time with offshore radio Garry moved to Tulsa, Oklahoma and was heard on KXXO, KVOO, KWGS and KCMA. He also broadcast on WNCN, New York. He returned to the UK and was heard on the BBC World Service during 1995-96. John Knight tells us that Garry used to live in a village called Monkton, six miles from Ramsgate, Kent. He says that appropriately his home was called 'Caroline Cottage'. It still has the same name now, even though Garry has moved on. We asked if anyone knew his present whereabouts and, in April 2004, we heard from Hannah Kemp Middlebrook: "I can tell you exactly where he is. He's still in Tulsa, Oklahoma. How do I know? I am his daughter." In February 2007 we heard from another of Garry's daughters, Gina, writing from America. She wrote "It was really nice to find this site, what a trip down Memory Lane. I am one of Garry's many children. He has a son and two daughters in Australia, as well as us in the USA. We four eldest grew up in Caroline Cottage in Monkton. I am an artist who lives in Texas now. One of my sisters, Thalia (the one in New South Wales) is a musician who releases work under the name "Radio Caroline". I especially liked hearing the audio clips on the site. I remember listening to my transistor radio under the covers when I should have been sleeping." Later update: Garry has moved. He now lives in Camdenton, Missouri. We heard from him in March 2012 telling us he had begun working for a local AM/FM station in the Ozark hills of Missouri, KRMS. Sadly it wasn't to last. In September 2012 he wrote: "Well, it was fun if short-lived. The local radio gig ground to a halt over questions of remuneration. Call me cheap, but I don't work for nothing! So I've written a book, just published on Amazon both as paperback and ebook. It's called The Windfall Chameleon, and it has absolutely no connection with pirate, or any other, radio. It's kind of action/mystery/espionage stuff in case you're interested, and it's had quite a nice reception. My best and thanks to all you dedicated folks." (With thanks to Hannah, Garry, Gina, John Knight, Steve Kirby, Mike Ransom and Stewart Macintosh for their assistance. There is another picture of Garry in Colin Nicol's photo album. There is a recording of him co-presenting a show with Errol Bruce on Caroline South with Errol's entry.)
Garry Kemp displaying his multi-lingual skills on the very first Caroline Continental programme on Radio Caroline South. Tape kindly provided by Martyn Webster (duration 2 minutes 35 seconds)
Garry Kemp introducing a Sound of 65 chart run-down from 28th August 1965. Garry's comment about "certain circles" having banned Eve Of Destruction refers, of course, to the BBC. The recording is from Martin Lynch's collection and has been kindly donated by Lynne Sims (duration 1 minute 49 seconds)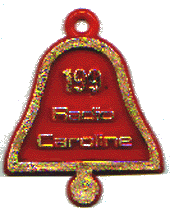 Doug Kerr Born in Alberta, Canada, Doug was first heard on the CBC, the Canadian state broadcaster. He came to Britain in 1957 and worked as an actor in the theatre and films, including a part in the movie The Victors. He was a very early presenter on Radio Caroline. When the station merged with the rival Radio Atlanta he elected to stay in the south with Simon Dee, rather than heading north with Tom Lodge and Jerry Leighton. He was Senior DJ up until the time he left in April 1965. According to an article in the magazine Disc and Music Echo published in January 1969 (and kindly provided by George Morris), Doug moved to New York and worked in a steel factory after his time with Caroline. This article, courtesy of Alan Turner reveals that he also worked as a fireman in New York City during the early seventies. We asked if anyone knew Doug's present whereabouts and in August 2001, heard from the man himself: "Hi. A work colleague, a PC/internet freak and sometime U.S airman once stationed in southern England and a then fan of Caroline, informed me the other day of your existence. I've checked out your site and find same verrrrrry interesting! I had no idea that ancient history was in some measure preserved! Thanx on behalf of us ghosts. Actually I am alive and well and living in La La Land namely shaky-town California. Seeing some of the old familiar faces in your site, I was catalyzed to dig about in my tumulus of 35 years of acquired stuff and locate some memorabilia of my daze on both the Caroline ships and me olde mates Simon Dee, Tony 'tea-cozy' Blackburn (it was I that established his nickname)". (Many thanks to Doug for getting in touch. This photo was issued by The Caroline Club. There are more pictures of Doug in Colin Nicol's, Paul Noble's and Alan Turner's photo albums.)
two short clips of Doug Kerr on Radio Caroline South from the Soundtrack show and closing the Top Deck programme. The second recording was kindly supplied by Bob Le Roi (duration 1 minute 14 seconds)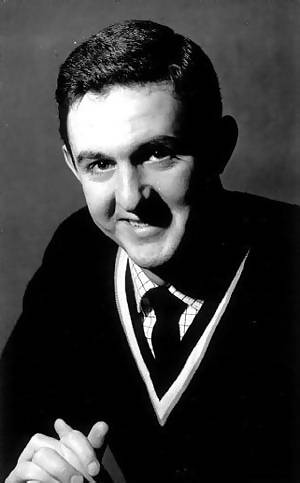 John Kerr An Australian, John started his radio career in his home country at the end of 1957 as an assistant working behind the scenes on the national Jack Davey Show. The following year he joined Radio 2PK, Parkes, as a presenter, moving to 2DU, Dubbo, in 1959 and taking over the Breakfast Show on 2CA, Canberra, in 1960. After six years in Canberra, John set off on his travels. He spent six months in Canada, working briefly with a radio station but mostly with BOAC (now British Airways) at Toronto International Airport. At the end of the six months he flew to Scotland to visit his numerous relatives, where he heard Radio Scotland. He also heard that they needed presenters. John joined the station during the autumn of 1966 and stayed until the end. His theme tune was Swinger from Seville by Herb Alpert & the Tijuana Brass. In March 1967 Radio Scotland was fined for broadcasting inside territorial waters and the ship had to be towed to a new anchorage. John was on board at the time and still remembers it vividly: "The tow was to take only three days but foul weather put an end to that with us sheltering one night in Tobermory Bay and sitting in the Moray Firth for four days taking refuge from a foul storm. Going around the north western tip of Britain at 3.00am on a Wednesday morning we encountered gale force 9 and we all genuinely thought we would not survive the night. Such was the battering that we'd taken during the night that during our enforced four night refuge in the Moray Firth, the tow line actually snapped during the first night leaving us drifting helplessly until found the next morning by the tug. We eventually successfully anchored off the Firth of Forth and remained there for some months until the introduction of the Marine Offences Bill." With the arrival of the new law John returned to Australia and spent the next five and a half years at Radio 2UE in Sydney. In 1973 he moved back to Canberra and spent thirteen years presenting the Breakfast Show at 2GO, Gosford, before going back to 2UE. In July 2004 John attended the First North American Pirate Radio Reunion in Vancouver, Canada. There are photos here. He was also at the Radio Academy Celebration of Offshore Radio in London in August 2007. John retired from 2UE, after a career spanning 55 years of broadcasting, at the end of January 2013 but continues to host a weekly country music show on 94.1FM Gold Coast in Australia every Friday night. In 2017 the Australian Radioinfo website celebrated his 60 years in broadcasting. As well as the clips below, you can also hear John on one the Bryan Vaughan recordings. (Biographical details from the 2UE web-site with many thanks to John for filling in the gaps. Photo kindly provided by Bob Stevenson. There are recent photos of John, taken at a 2017 Civic Reception in Glasgow honouring Radio Scotland, here.)
John "Kerr's my name, music's my game" on the All Systems Go show from Radio Scotland (duration 2 minutes 18 seconds)
John Kerr's final moments on his last Rooster Call show on Radio Scotland, 7th August 1967. Tape kindly provided by Scott Sullivan (duration 1 minute 11 seconds)
The Pirate Radio Hall of Fame needs your

The site is updated regularly and we are always on the look-out for new material to add. If you have any information, photographs, recordings or contact details for any of the disc-jockeys we haven't been able to trace, please get in touch.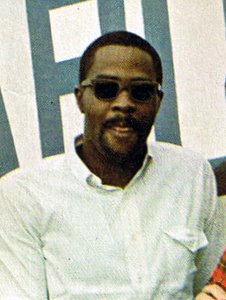 Kilroy A few weeks before the Marine Offences Act was introduced, during the summer of 1967, a new voice appeared on Radio Caroline South presenting late night shows. His name was Kilroy. For a long time we didn't have any information about him other than he was a former club DJ and a black American. In August 2009 we were sent an audio clip (below) in which Kilroy was introduced on air by Robbie Dale. The conversation revealed that Kilroy was tall, 6 foot 3 inches, 26 years old and had played basketball in the States before joining Caroline. The photo, left, is from a French magazine Special dated August 1967 and The Pirate Radio Hall of Fame thinks that the unidentified DJ is probably Kilroy. Then, in 2018, we heard from the man himself. He wrote: "My name is Elroy Prater Jr. I was the disc-jockey Kilroy in 1967. I am your 'host with the most, the man with the velvet voice, the people's choice'. Sadly, that is all he wrote. We have asked for more details about his career - both before and after Caroline - but, at the time of writing, haven't had any reply. If we find out any more, we will update this page. (Thanks to Elroy for getting in touch and to Robbie Dale for the photo, taken from a French magazine called 'Special'.)
Kilroy being interviewed on Radio Caroline South by Robbie Dale in July 1967. Recording kindly provided by Andy Walker (duration 1 minute 23 seconds)
Kilroy on Radio Caroline South on 7th August 1967. The voice at the start is Johnnie Walker. The show is starting a few minutes late because the station has been off the air for a few minutes for technical adjustments. Many thanks to Harm Koenders of The Offshore Radio Archive for this recording (duration 2 minutes 15 seconds)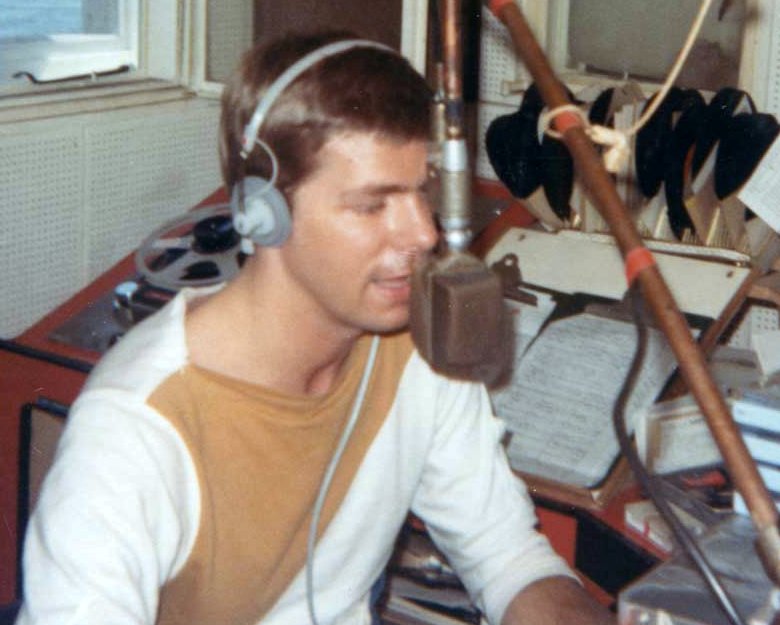 Jerry King A Canadian, Jerry was born in Welland, Ontario, on 2nd May 1941. 6 foot 2 inches tall, he initially trained to be a Physical Education teacher but decided on a change of career and made his broadcasting debut on Welland Radio. He worked for CKLB-AM and CKQS-FM in Ontario and for ZBM radio and television in Bermuda before heading for the UK. He started with Caroline South in March 1967, soon transferring to the North ship. He used Tune Up by Junior Walker & the All-Stars and Kremlin, Koke, Kaviar by the David Whitaker Orchestra as theme tunes. Jerry stayed with Caroline until the introduction of the anti-pirate legislation in August, when he turned to journalism with United Press International. He worked for UPI in London and New York before joining the American television network ABC in September 1971 as an overseas correspondent. He appeared on World News Tonight With Peter Jennings, Nightline, 20/20, Good Morning America and other network news programmes. During his time in network television Jerry reported from all over the world and interviewed a number of important international figures including Yasir Arafat, King Hussein of Jordan, Lech Walesa, the Shah of Iran and Ayatollah Khomeini. He has now retired. (Photo by Nick Bailey. See more of his pictures here. With thanks to Pete Smith and Hans Knot for the theme tune information.)
Jerry on The King Thing from Radio Caroline North, lunchtime on 13th August 1967, the day before he left the ship ahead of the impending legislation. This is an edited version of a recording shared on the Internet Radiocafé, now known as the Radiotrefpunt (radio meeting point) forum by Bertus. Our thanks to him (duration 4 minutes 18 seconds)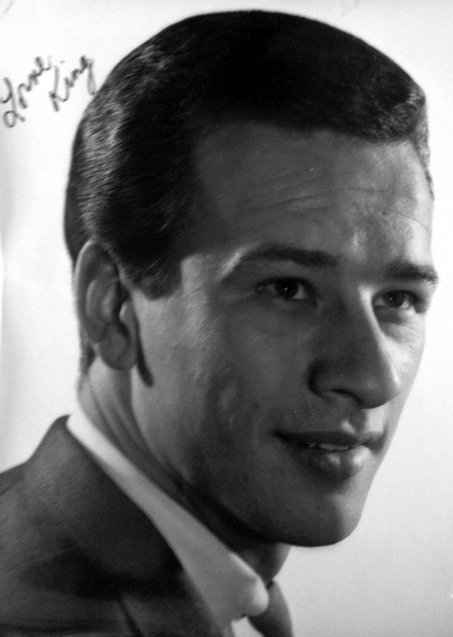 Lorne King Born on 1st February 1943 in Vegreville, Alberta, in Canada, Lorne's first radio experience was gained on CKSA, Lloydminster, Alberta. He also worked for its television sister station CKSA-TV and at live shows around the area. After a stint at CKRD in Red Deer, also in Alberta, and on CKRD-TV, Lorne set off on his travels to Europe and North Africa. He arrived in the UK at the end of 1966 and, on 7th February 1967, joined Radio London. He presented his first show the next evening, sitting in for Mark Roman. Radio Caroline South's Steve Young says: "He was born Lorne Kassian (*) and I first remember hearing him broadcasting on CKRD in Red Deer, AB (just south of Edmonton) in 1963, if memory serves me correctly. That was the year before I came over to the UK and then, a couple of years later wound up working for Caroline South. He also worked for a while in Lethbridge in southwestern Alberta, which coincidentally was a city in which I lived when we first moved to Canada from the UK in the late 50s. It was there that I got my first real taste of North American radio, listening to CJOC (a.k.a. C-Jock) and marveling at the warm, professional sound of their on-air personnel. Some years later he worked at CJCA (Tiger Radio) in Edmonton where, again coincidentally, my wife Trish had worked for a few years as their record librarian, although this was not during Lorne's tenure there. I first met Lorne on the tender when he was leaving Big L to go on his regular week's shore leave. Both being Alberta boys we compared notes and promised each other that we would meet up for a pint (or two) the next chance we had. Unfortunately that chance didn't come until the Vancouver pirate radio reunion." Lorne only stayed with Radio London for four months, returning to Canada at the end of May 1967. In October 2000 we heard from Ben Healy who told us: "Up until recently Lorne worked on CJCA in Edmonton and has enjoyed a successful career on radio in the city for the past 30 years. He has now moved back to where he was born, Vegreville, which is about an hour's drive from Edmonton and is enjoying his retirement." In 2015 we heard a rumour that Lorne might have died - and we mentioned it on The Pirate Radio Hall of Fame but we are delighted to report that it is untrue. Ben Healy spoke to him in June 2015 and has confirmed he is very much alive. The Vancouver reunion which Steve mentioned took place in July 2004. There are photos here. (* Both 'The London Sound' by Brian Long and 'The Wonderful Radio London Story' by Chris Elliot say that Lorne's real name was Paul May but we think this is incorrect. This Radio London promotional photo was kindly provided by Mary Payne of the Radio London website.)
Lorne King on Big L from the evening of 21st April 1967. This is an edited version of a recording shared on the Internet Radiocafé, now known as the Radiotrefpunt (radio meeting point) forum by Vincent. Our thanks to him (duration 4 minutes 6 seconds)
Lorne on The King Thing on Radio London during the afternoon of 1st May 1967. Tape courtesy of Ray Andrews (duration 3 minutes 9 seconds)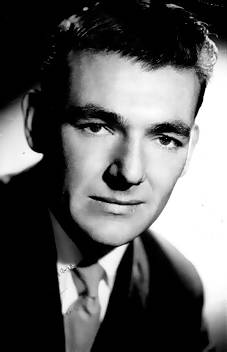 Ted King presented the Breakfast Club programme six days a week during the short but pioneering life of Radio Atlanta, Britain's second offshore radio station. He had got his first taste of broadcasting while serving in the RAF in 1951. He was stationed in Cyprus and appeared on a programme called I Know What I Liked on the local Forces Broadcasting Service outlet. He enjoyed the experience and successfully applied for a full-time post. Starting as a librarian and junior announcer he worked in Fayed in the Suez Canal Zone, Tripoli, Cyprus and Benghazi. In 1959 he left the service and joined Radio Luxembourg, working alongside Don Moss and Barry Alldis in the Grand Duchy. With a growing family, Ted decided to return home and in 1962 made his first appearance on the BBC Light Programme, presenting an edition of Midday Spin. A number of other shows followed as well as TV appearances. In 1964 he was approached by Radio Atlanta, which he joined from day one. Unlike the other offshore stations, most of Atlanta's programmes were recorded in studios on land. Ted says "It was a fascinating venture for me. Then one day I went in (to the office in Soho) and found there was no more Radio Atlanta. It had been sold to Radio Caroline." Atlanta closed down in July 1964 and Ted returned to BFBS (as it was now known) to work as a broadcaster and producer. He was heard again on the BBC in 1968 when he co-presented some editions of Two Way Family Favourites from Malta. He produced numerous programmes for BFBS including some featuring former pirate DJs John Peel, David Allan and Dave Lee Travis. Ted retired in 1988, intending to carry on working part-time but it was not to be. An operation for throat cancer and a tracheotomy, followed by a number of strokes, left him severely weakened. After a long period of poor health he died on 10th December 2004. (This picture dates from Ted's time with Radio Luxembourg. Does anybody have one from when he was with Radio Atlanta? Thanks to Mark Lewisohn and Chris & Mary Payne for their assistance.)
Nick Kirby was a DJ on Radio Sutch, a short-lived 1964 pop station based on Shivering Sands anti-aircraft fort in the Thames Estuary. What Nick's listeners did not know was that he was also blind. Shivering Sands was not a safe place for anyone, having been abandoned to the elements some years before Screaming Lord Sutch took it over. It must have taken amazing bravery to live and work aboard that fort with impaired vision. Nick was born in 1944 and lived in Westcliff, Essex. Steve Read, his cousin grew up near him. Steve writes: "Nicky was born totally blind but was the guinea pig for some groundbreaking eye operations and by the age of 11 or so he had partial sight. Eventually his sight failed but he had some years where he could see something. He was a really lovely guy and was passionate about music. He had his own record label, Nicrosound. I don't know much about his career as a DJ as I was only about 11 or 12 when the pirates were about, but I do remember he had a show on a Saturday night and he always used to play a request for either me or my brother Mark. It was usually because he hadn't got many requests so he just did them for people he knew. I used to listen to it on my cream Binatone transistor radio in bed. I remember him telling me that it was his turn one night to do the washing up and by accident he dropped all the knives and forks over the side and, as the weather was rough, the supply boat couldn't get to them and everyone had to eat with their hands for a few days. All the turntables and records got very greasy! It must have taken a lot of balls to go onto the fort as a blind guy, but Nick never ever accepted that he had a disability. He wouldn't wear dark glasses and he most definitely wouldn't get a white stick. I remember he was adamant that his press photos were him. No dark glasses." The jazz musician and broadcaster Digby Fairweather was a friend of Nick's after his time as an offshore DJ. He writes: "I regularly saw Nick around the jazz scene of the 1970s when he came to sessions where I was playing and also (possibly) to the record library at Southend Public Library which I ran from 1973 until turning professional as a jazz musician in 1977. He was a very kind and enthusiastic man who never either let his handicap get in his way at all, nor dwelt on it to others. My principal memory of course is of my first ever recording session which took place in Nick's front room in Eastwood around 1972 I think. Guitarist Len Page - a very good friend - had assembled a seven piece band including clarinettist-saxophonist Derek Else and we recorded a number of titles one morning which Nick engineered and then 'issued' on a reel-to-reel tape under the name of Nicrosound. It was a very informal affair but Nick did very well and the tape was subsequently well reviewed in Jazz Journal. Nick was a very brave man and a very good friend to music. I miss him." Steve tells us that Nick retained his passion for commercial radio and was part of a consortium that bid unsuccessfully for an Essex radio license. Nick died of a brain haemorrhage in 1994. Steve continues: "Nick was a really lovely bloke with perfect pitch and amazing gift for mimicry." (Our thanks to Steve Read and Digby Fairweather for their assistance.)
A short clip of Nick Kirby on Radio Sutch in 1964. Recording kindly provided by Martyn Webster (duration 1 minute 4 seconds)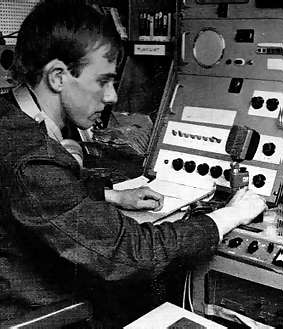 Andy Kirk Born in Leeds, Yorkshire, in 1947, Andy joined his local offshore station, Radio 270, where he was their youngest DJ. Previously he had been a musician, touring the country performing in a folk group. Radio 270 had two completely separate DJ teams and the programme schedule depended on which team was on board. Andy presented the 9pm-midnight show, alternating with Alex Dee. He left the station in November 1966 after talking to the press about his doubts over the 270 ship's ability to withstand the rough seas off the Yorkshire coast. His present whereabouts are unknown and any information would be very gratefully received, as it would about any of the inductees in The Pirate Radio Hall of Fame. (This is a promotional photo issued by Radio 270.)
Andy Kirk on Radio 270 one evening in 1966. Tape kindly provided by Bob Glen (duration 4 minutes 6 seconds)

Peggy Knight Real name Linda Bass, she used her mother's maiden name on air. She presented some pre-recorded Saturday afternoon shows on Radio City in 1965. The station made much of the fact that she had been crowned Romford's carnival queen and a number of photos appeared in the press of her in the Radio City studio, although she only visited the fort a couple of times. She now runs a company specialising in the hire of upmarket fancy dress. She attended the 2014 Radio Day in Amsterdam (see photo on this page). (Some of this information comes from an article in Offshore Echos magazine. Can anyone provide a recording of Peggy Knight on Radio City?)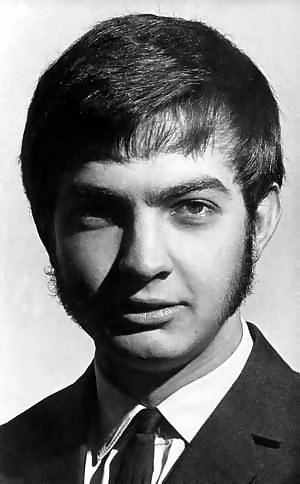 Paul Kramer From Neasden, north London, born in 1947 or 1948 (he says '48 in the Radio 270 audio clip below), Paul had worked in the film industry as a sound engineer before becoming a pirate. In 1965 he made a short black and white film about Radio Caroline, narrated by Carl Conway. There is a copy of the film on the East Anglian Film Archive website. In July 1966 Paul became a DJ himself when he joined Radio City. His nickname was "Kinky" and he used Kinda Kinky by Ray McVay as his theme tune. He also referred to himself as "your DJ, PK." Paul stayed with the station until it closed down in February 1967. Radio Caroline then took on three of City's redundant DJs. Ian MacRae and Tom Edwards joined the South ship. We previously said that Paul joined Radio Caroline North but Terje Isberg from Stockholm has sent us a recording of Paul, also on Caroline South, dated Saturday 17th March 1967 (clip below). We can only assume he was given a quick try-out on the Mi Amigo before being sent north. In any case he did not stay with Caroline for long and quickly moved on to Radio 270, where he stayed until that station closed down in August. Following the anti-pirate legislation, he returned to the movie business but was killed in a car accident on Putney Bridge in London on 5th December 1968. His Radio City (and, briefly, Caroline South) colleague Ian MacRae writes: "I was actually working on a screenplay that Paul was going to produce when he was killed. He had a couple of well known actors very interested in taking part. I seem to remember one was Christopher Lee. I'm pretty sure I still have that script in my files. I wrote it all on Radio City between shifts." (Many thanks to Ross Brown for providing the photo. As well as the audio below, Paul features in an Adrian Love clip.)
Paul Kramer on Radio City, "the Tower of Power," from August 1966 (duration 2 minutes 15 seconds)
Paul Kramer sitting in for Johnnie Walker on Radio Caroline South, 17th March 1967. This excellent quality audio was kindly provided by Terje Isberg who recorded it in Sweden. He says: "the recording was made almost 50 years ago on a Tandberg tape recorder conected to my Trio 9-R59 with a 40 metre band dipole antenna strung about 10 metres above ground between trees in the garden." Our thanks to Terje (duration 1 minute 10 seconds)
Paul Kramer says his goodbyes on his final Midnight Hour programme on Radio 270, 7th August 1967. Recording courtesy of Stuart Russell (duration 11 minutes 36 seconds)