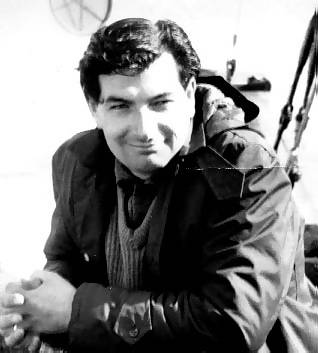 Jimmy Mack was born in Greenock, Scotland, on 26th June 1934. Jimmy had a job as an insurance rep when Radio Scotland launched but he also worked part-time as a volunteer on hospital radio in Edinburgh. Fascinated by the new station, he did not waste any time. Jimmy immediately sent off a demo tape. Managing Director Tommy Shields commissioned him to present The Hospital Half-Hour request show each week. This was recorded on land but whenever possible Jimmy took time off from the day job to visit the ship and present shows live. The following year, with the end of the station in sight, he took more holiday and spent the last three weeks of Radio Scotland's life on board the ship so he was there when it closed down on 14th August 1967. Following the closure, he applied to join the BBC in Glasgow. From there he presented a number of different shows on BBC Radio Scotland as well as network programmes for Radio 1 (Radio 1 Club) and Radio 2 (Night Ride). In 1970 BBC Radio Medway opened and Jimmy moved to Kent to join the launch team. In 1979 he returned to Glasgow to take over the mid-morning show on BBC Radio Scotland. In 1990 he transferred to Clyde 2. He was actively involved with his local church near Glasgow and helped to raise hundreds of thousands of pounds. He was awarded an MBE in 1996. He was diagnosed as suffering from cancer but carried on broadcasting on Clyde until June 2004. He died in his sleep just a couple of weeks later, on the 3rd July 2004, aged 70. There is an obituary on the BBC website. (Jimmy was of enormous assistance to The Pirate Radio Hall of Fame in the early days of this website and was the first DJ to allow us to include photographs dating from his offshore career. You can see them here. We are very grateful. Many thanks also to David Gibson and Kenny Tosh for their help.)
Jimmy Mack on his hospital requests programme. This clip is taken from a documentary about the offshore Radio Scotland made by the BBC station of the same name. The recording is from Martin Lynch's collection and has been kindly donated by Lynne Sims (duration 1 minute)
Jimmy Mack on a Backtrack oldies show from August 1967. The tape is courtesy of Thule Thulesen who recorded it in Denmark (duration 2 minutes 44 seconds)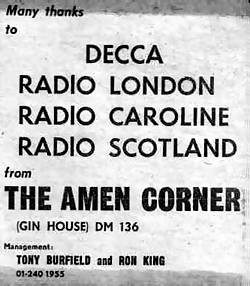 Thanks to Ronnie Thorpe for this 1967 music press advertisement.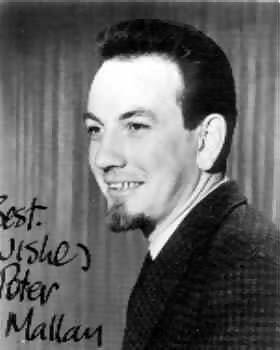 Peter Mallan was born in Glasgow on 14th May 1934. He left school at 15 and did a number of different jobs before settling on joining the fire brigade. He could also sing and made appearances on BBC radio's Children's Hour as well as various television shows like The One O'Clock Gang and The White Heather Club. In 1967 he also started presenting his own programme on Radio Scotland called Mallan's Medics. As the name implies, it was a show for people in hospital. He remembers: "It was during the time one of my own recordings was doing well in the Scottish charts. The song was 'These Are My Mountains' and was written for me by Scottish actor Jimmy Copeland, father of Braveheart actor James Cosmo. It got to No. 1 in the Scottish Top Twenty due to the plays it got from the pirate jocks. The BBC paid scant attention to it so I owed it all to Paul Young, Jack McLaughlin et al .... Much as I would have liked to have broadcast aboard the vessel, (my programme) was recorded at the Radio Scotland studio in Glasgow's West End. The sig tune for this hospital requests show was the slow-ish 'Doctor Kildare' theme taken from an LP and played at 45rpm." Peter continued to sing and, after gaining teaching qualifications from the Royal Academy of Music in London, later became principal teacher of music at Scotland's largest comprehensive school, Holyrood Secondary. For many years he broadcast on Radio Clyde. He also carried out after-dinner speaking engagements but died on 20th June 2014, aged 80. Obituary: The Herald. There is another picture of Peter here.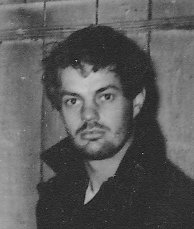 Tony Mandell made his radio debut in July 1966, replacing Michael Cane on Radio Essex, the country's smallest pirate. He stayed there as it changed name to BBMS, Britain's Better Music Station. According to this press cutting from Radio News, Tony "created a bond between himself and millions of BBMS listeners". In fact BBMS had a very low powered transmitter and inefficient aerial system, so never achieved anywhere near an audience of "millions" but, no doubt, he did "create a bond" with those who could hear him. The station stopped broadcasting at Christmas that year. Tony then helped the Bates family, the owners, move all their equipment on to another offshore structure, Roughs Tower, off Harwich. At that time it was intended to continue broadcasting from the new base but Roy Bates came up with another plan. He declared his fort independent from Britain, renamed it Sealand, and announced that it would now be operating as a sovereign state, issuing its own currency, passports, etc. The plans for any further broadcasting were put on hold. Tony was later heard on the Israeli offshore station, The Voice of Peace. He initially called himself Tony Britten but was persuaded that his original name was better and switched back. In fact he was really called Ian Stroud and, following his broadcasting career, he settled in Biggleswade. An accomplished musician, he worked as a piano tuner. He attended a Radio Essex reunion in 2003. Sadly he died suddenly on Thursday 7th April 2005, aged 59. (With thanks to Colin Stroud, Don Stevens and Hans Knot for their assistance. Photo kindly provided by Guy Hamilton.)
Tony Mandell presenting Swing Session on BBMS in November 1966. Tape kindly provided by Martyn Webster (duration 1 minute 10 seconds)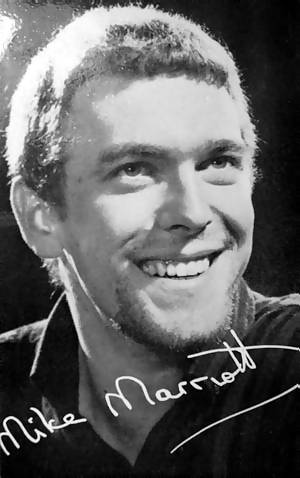 Mike Marriott Born in Leicester in 1941, Mike attended an English grammar school but then continued his education at Dartmouth College in New Hampshire, USA. He went on to get a degree in drama in the States but, when he could not find work as an actor, he became a disc-jockey. He was heard on WTSL in Lebanon, New Hampshire, until returning to the UK in 1964 when he joined Radio Caroline North. His theme tune was Shazam by Duane Eddy. Mike only stayed a few months with Caroline and his later career was unknown until October 2004 when The Pirate Radio Hall of Fame received an email: "Wow! Never knew I could be in a Hall of Fame, especially one dealing with some of the best times. Many thanks for including me. It's amazing to read what everybody has done since the pirate days. What a great bunch. Would you like a brief update? I've had several lives since leaving Caroline North. I went from Caroline back to the US and then to Canada, and continued to work in theatre and television for some years. Then there was a period of doing entertainments on board cruise ships, which gave me the chance to see more of the world, as well as learning to dance a lot every night. Next life was again Canada and into the back-to-the-land hippie movement, keeping food on the table by working with reluctant students and innovative teachers. Think there's an anti-establishment thread emerging here! Got involved in the Indian protest movements and learned about the richness of their cultures, and somehow also found myself qualified as a Fireground Commander in the Fire and Rescue Service. Leaving all that behind, I've spent more than the last decade involved internationally in working in peacebuilding processes in war/conflict zones, leading initiatives to establish community reconciliation projects between former enemies. So when I'm not somewhere in Africa, South Asia, or the Middle East, I now hang my hat in northern Italy. I've attached an old photo from those days, but locating a tape may be a bit of a struggle. I think they're still somewhere in Nova Scotia. And I wonder if anyone knows where's my guitar that I left on Caroline?" (Many thanks to Mike for getting in touch and for the photo, to Peter Willetts for the theme tune details and to Steve Kirby for most of the biographical information.)
Mike Marriott on The Late, Late Show from Radio Caroline North, recorded in Sweden by Ingemar Lindqvist and taken from his Radio Archives website with kind permission (duration 1 minute 14 seconds)
The Pirate Radio Hall of Fame needs your

The site is updated regularly and we are always on the look-out for new material to add. If you have any information, photographs, recordings or contact details for any of the disc-jockeys we haven't been able to trace, please get in touch.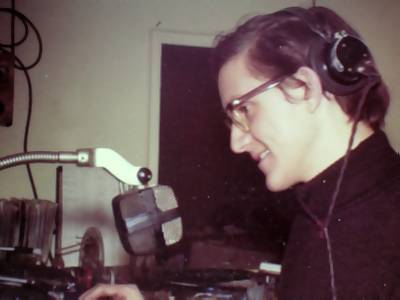 Eric Martin From Forest Hill in south east London, Eric was educated at Alleyn's School and presented his first shows on Radio City while still a pupil there. He remembers: "I was just 18 and still in full time education when I first went out to the Shivering Sands and auditioned for Radio City at Easter '66. I remember a storm brewing up and the station's tender being a day late getting out to take me back to dry land. I forget the excuse I came up with when I resumed my A-level studies a day or two later than the rest of the school! Exams out of the way, I returned to the Tower of Power soon afterwards and stayed until Radio City closed down the following year. Being an early bird, I normally did the 6-10 breakfast slot which often meant crossing the precarious walkway that connected the two main towers in the dark - even less fun when a strong wind was blowing as it tended to sway from side to side!" Not to be confused with the other Eric Martin, who was an executive with Radio City, this Eric worked as a disc-jockey on the station until the station's sad demise in February 1967. He says: "It certainly was an exciting time while it lasted and I shall always have fond memories of those days spent in the middle of the Thames Estuary shipping lanes! I'm glad to have been lucky enough to get the chance to play a tiny part in the radio revolution that was sweeping the country - there can't have been many 18 year olds in the mid-sixties who wouldn't have jumped at the opportunity of doing just the same thing!" Following Radio City's closure, Eric left radio completely but he tells us that he has now returned to the air: "In 2002 I took early retirement from my 'day job' in the financial world and returned to my radio roots, since when I've clocked up over 1200 hours of community/hospital radio in an effort to learn the on air ropes, as I never really had the chance to do it first time around and, hopefully, to develop any latent broadcasting skills that I might just have! I have also been, and continue to be, very much involved with various RSLs in Surrey and Sussex and do a little bit of voice-over work, as and when opportunities arise. I still get that same rush of adrenalin that I got 40 something years ago when the 'on air' light goes on! I now broadcast under the name 'Richard Lee'." (Our grateful thanks to Eric/Richard for bringing us up to date and for providing the photograph, and to Roger Celia for putting us in touch.)
Eric reading a 7pm news bulletin from early in his career in 1966. Tape kindly provided by Nick Widdows (duration 1 minute 53 seconds)
Drop-in for the Eric Martin Show on Radio City. Is it Alan Clark's voice? Recording courtesy of Martyn Webster (duration 13 seconds)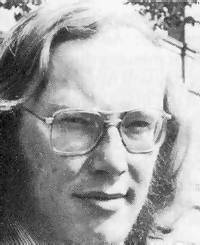 John Martin was born into a broadcasting family - his father was a BBC studio manager. John made his own radio debut in 1965 on one of Radio City's more unusual programmes, The Anti-City Show. Listeners were asked to send in tapes, saying what they thought of the station, good or bad. It was compiled and presented by City DJ Chris Cross. The show was recorded on land and the signature tune was You're Driving Me Crazy by the Temperance Seven. John also made 'tender tapes' - short pre-recorded programmes which could be played when the live DJ had to leave the studio to help unload the tender. He also occasionally helped out on the fort, working as a DJ for short periods during staff shortages. "I can't really pretend I made a great contribution," he told us, "but it was fun whilst it lasted." When BBC local radio started, John reverted to his real name of Nigel Fell and joined BBC Radio Leeds. In the early days former offshore broadcasters Phil Hayton and David Williams also worked there, much to Nigel's delight. On one occasion he also met up with "Daffy" Don Allen who was staying in Leeds and they became drinking companions at a nearby pub. Later Stevi Merike also joined the station. Nigel was employed across a wide range of programmes and interviewed many of the senior politicians and pop stars of the day. "One of the nicest guys I met was Roy Orbison, who even offered me a lift in his car. I've often wished I'd taken him up on the offer". Nigel also worked with local musicians and made the first recording of Yellow River by Christie. Although he was at Radio Leeds for thirty years he took time out to work in Leicester, Belfast and Manchester and spent three months on the Israeli offshore station, The Voice of Peace. "I wanted to revive the name of John Martin but, since there was already a Geoff Martin on the ship, the senior DJ Crispian St.John decided I would be known as 'John Reith'", the name of the BBC's first Director General." In 1998 Nigel was "Birtised from the BBC", as he described it - a reference to the staff-cutting Director General, John Birt. It was time to find a new job. Nigel has two great passions - radio and Thai boxing. As his radio career appeared to be over, it was time to follow the other. Nigel opened a Thai boxing academy in Bradford. He was a regular correspondent to The Pirate Radio Hall of Fame and contributed a great collection of offshore radio-related press cuttings (see here and following pages). Despite being in poor health, he attended Offshore 50 in August 2017, but sadly died in 2019. He was 68 years old. (This photo dates from Nigel's time in local radio and comes from 'Who's Who On Radio', published by World's Work in 1983.)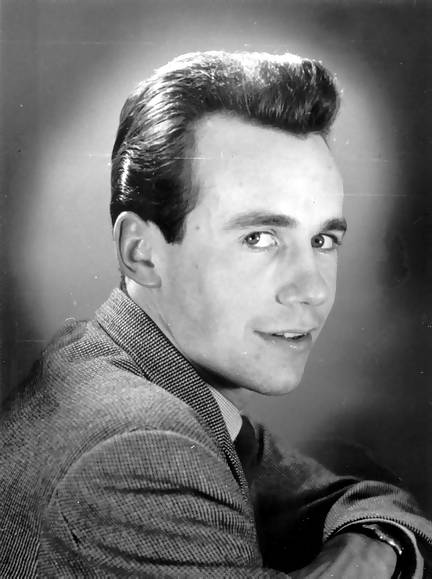 Keith Martin Born in Sandwich, Kent, Keith was involved with British offshore radio from its very earliest days. After school he trained in catering then joined the Merchant Navy but illness brought him home and he started work in the advertising department of Granada Television. He met John Thompson a journalist who planned to launch Britain's first offshore station, to be called GBLN (after his wife Ellen). Keith, along with Roger Gomez, recorded a number of programmes for the station but the project never materialised. Thompson later helped launch Radio Invicta and King Radio. In 1964 Keith joined Radio Atlanta, staying on as the station changed into Radio Caroline South. He left the ship in December that year but continued to work for the station on land. He returned to the Mi Amigo for a brief stint the following Easter. While with Caroline Keith helped put together the tribute to Winston Churchill, presented by Simon Dee, which was broadcast on the day of Churchill's funeral in January 1965. Keith later joined ABC Television as a continuity announcer but also found time to broadcast on Radio 390 under the name Gary Courtney. Following his pirate days, Keith was involved with the Local Radio Association's successful campaign to introduce commercial radio to Britain. He has worked for a number of broadcasters both in the UK and Canada, been heard on the British Forces network and lectured on various aspects of the media. Keith has also very kindly written the story of his involvement with the early pirates for The Pirate Radio Hall of Fame. You can find it, along with some fascinating items of memorabilia from his collection, here. Keith attended the Offshore 50 reunion in August 2017. (Thanks to Keith for the photo too. There is another picture of him in Paul Noble's photo album.)
a short clip of Keith Martin on Radio Caroline South from the early days of the station when it was still featuring a lot of middle-of-the-road music (duration 1 minute 3 seconds)
Keith Martin interviewing singer Del Shannon for Radio Caroline in January 1965. Recording kindly provided by Karl Jones (duration 2 minutes 57 seconds)
Keith in the guise of 'Gary Courtney' presenting Morning Melody on Radio 390, a studio recording kindly provided by the man himself. The voice at the end of the clip belongs to Rob Randall (duration 4 minutes 46 seconds)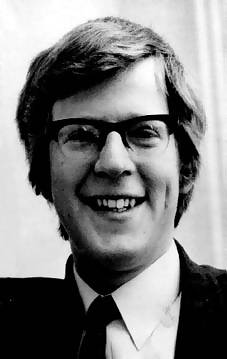 Phil Martin Originally from London, Phil studied at Bristol University. He then moved back to London to work for Lintas, an advertising agency owned by Unilever, as a graduate trainee. His flat-mates were involved in public relations and, through them, Phil was introduced to some of the people launching "Swinging" Radio England and, the "Hallmark of Quality", Britain Radio. They offered Phil a job. He took a three week holiday from Lintas and went out to the ship to see if he liked it. He never went back. Phil broadcast on both stations but was mainly heard on Britain Radio where he was also Programme Controller. Radio England lasted just six months, Britain Radio less than a year. The latter was then relaunched as Radio 355 and Phil continued with this station, although only for a couple of months. He left before the station closed down. Roger Day remembers a practical joke on the ship in which Phil was the victim: "We played a great trick on him. He used to do the early news shift so went to bed early. One night after giving him time to go to sleep we altered every clock on the ship so that it looked like it was 5.00am. We even went as far as putting the overnight DJ in the studio just in case. When the alarm went off he staggered into the kitchen where we were all assembled and complained that the nights were getting shorter. Much swearing was heard when he realised the truth!" Following his time with the pirates, Phil worked as a journalist. He says: "I was on the staff of the Daily Express (in London, Manchester and Newcastle) from 1967 to 1978." He also found time to do some broadcasting on BBC Radio Newcastle: "My first show was called The Younger the Better, a kids request show. I later did the Sunday request show .... I left the Express to join Radio Newcastle (full time) to do their morning show AM With PM in 1978. From 1980 to 1987 I was a reporter/presenter and then a producer with Tyne Tees, based first in Newcastle and then in London. I produced several series of the political series Face the Press. Since 1990 I have operated a media training business from London, where I am now again based and living very happily indeed." The Pirate Radio Hall of Fame previously reported that Phil had died. The source of this story was an email from someone claiming to have been a colleague of his on the Daily Express. It appears to have been a case of mistaken identity. We apologise for printing this inaccurate story and are delighted to set the record straight. Phil says: "To anyone else who remembers those whacky days on the MV Olga Patricia (the Radio England / Britain Radio ship) or all those fun broadcasts we did, I send warm greetings from the grave!! Good luck with your great website." (Thanks to Phil for getting in touch. This photo was issued by Radio England / Britain Radio. There is another picture of Phil in Look Boden's photo album and some recent ones taken at the Radio England/Britain Radio 40th anniversary reunion and the Radio Academy Celebration of Offshore Radio. He has also kindly written about his memories of becoming a disc-jockey for our feature on Radio England and Britain Radio.)
Phil Martin during the last hour of "Swinging" Radio England on 13th November 1966 as he runs through a list of all the disc-jockeys to have worked on the station. Tape donated by Martyn Webster (duration 2 minutes 47 seconds)
Phil Martin presenting Morning Serenade on Britain Radio, 17th December 1966. Recording courtesy of the Offshore Radio Archive. Apologies for the foreign interference (duration 4 minutes 30 seconds)
Phil Martin ending an edition of the request show on Radio 355, one Sunday lunchtime in 1967. Tape kindly provided by Nick Widdows (duration 1 minute 9 seconds)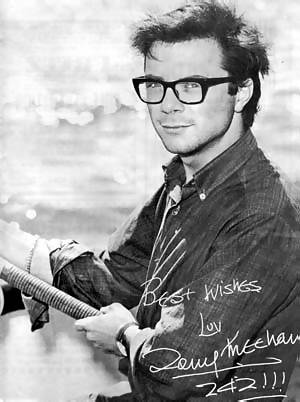 Tony Meehan Born in London, Tony has no connection with the former Shadows drummer of the same name. A change in his father's job meant a family move to Glasgow and, when he finished school, Tony got a job as a surveyor with a Scottish insurance company. While on holiday in America, he heard commercial radio for the first time and became fascinated by the medium. By a lucky coincidence he met up with Tommy Shields, the founder of Radio Scotland, and was offered a job selling advertising for the station. When DJ Stuart Henry had to come off the ship because of persistent sea-sickness, a replacement presenter was urgently required and Tony was sent out there as a temporary measure. He stayed and became one of the station's most popular DJs. He also spent some time on the easy-listening station, Britain Radio, where he presented the Breakfast Show. With the passing of the Marine Offences Act and the end of most of the pirates, Tony worked in advertising before setting up his own public relations company, TMA Communications. He also continued his interest in radio by managing the careers of various DJs on Glasgow's Radio Clyde. For a time he hosted a weekly show on Scotland69am but sadly the station closed at the end of 2022. You can see more pictures of Tony here and here, and more recent ones, taken at the Radio Academy Celebration of Offshore Radio in August 2007, Radio Day 2014 and a 2017 Civic Reception in Glasgow honouring Radio Scotland. (Many thanks to Tony for confirming the above information and to Jim Sinclair for providing this photo from an issue of '242 Showbeat' magazine.)
Tony Meehan on Radio Scotland. Many thanks to Ray Andrews for the recording (duration 2 minutes 5 seconds)
"TM in the AM", Tony Meehan on the Night Owl programme on Radio Scotland, 22nd November 1966. Apologies for the night-time interference. This is an edited version of a recording shared on the Internet Radiocafé, now known as the Radiotrefpunt (radio meeting point) forum by Jan-Fré. Our thanks to him (duration 3 minutes 4 seconds)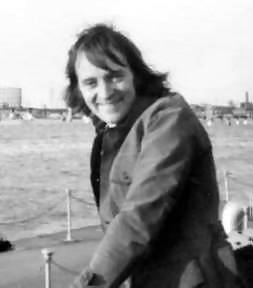 Wally Meehan was heard on Radio Caroline North for a short time in 1967, joining just before the introduction of the Marine Offences Act. Wally told us his story: "Before I joined Radio Caroline North, I was a guitarist and vocalist with the 'Nevada Showband' in Ireland. We toured all over the world - Las Vegas was the one of the highlights. I left the band after the tour of the U.S.A. I tried to get another band together in Dublin but it did not work out. I then moved to London, where I was in a trio. Again, we travelled a lot. I was a lover of Radio Caroline, so I contacted the station, and not long after, I was asked to drop in for a chat, which naturally I did. I did three interviews and it was there I met (station founder) Ronan O'Rahilly. We got on very well. He remembered me from the showband days in Ireland. The week I got married, a letter arrived for me to collect my flight tickets from London Airport. That was the beginning of my Radio Caroline days. I was given a big welcome on board by all the DJs. I remember they played a record called Five Little Fingers (by Frankie McBride). I just could not believe I was part of the famous Radio Caroline crew. That day was the best day of my life. It is one of the best moves I ever made. The worst day was when we had to leave the ship due to the Labour government who pulled the plug on the pirate ships. On the flight back to London Ronan spoke very little. It had hit him very hard. I remember, he also had an arm in plaster. After that I joined another band and also became an international DJ. I cut a single in 1981 called I Ran All The Way Home. It made no.25 on the Radio Dublin chart. I then had an idea for in-store radio. I suggested it to the Tesco branch in Northampton shopping centre as that was their flagship store. They agreed it was a good idea so I was one of the first in-store radio DJs in the U.K. I stayed with Tesco for 20 years. We moved to Spain for a change in lifestyle. I was asked to join a new radio station that had just started called TKO-FM on the Costa Blanca. It was great to be in from the very beginning. I was known on air as Tony Moore." Sadly, since this correspondence, Wally has died. He suffered from Parkinson's Disease and, in 2021, his health took a sudden turn for the worse and he passed away on 6th July. (Photo kindly provided by Wally. Thanks to Kim Ivory for putting us in touch and to Hans Knot for his help. According to www.discogs.com 'I Ran All The Way Home' was the B-side of Wally/Tony's single. The A-side was called 'Every Step Of The Way'. For more about the Nevada Showband, see irish-showbands.com.)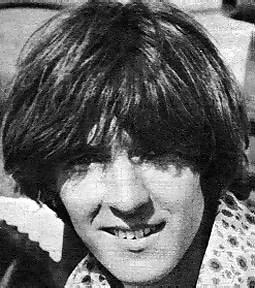 Stevi Merike Born in Lewisham, south London, on 23rd October 1945, Steve joined the RAF at the age of 15. He got his first taste of radio presenting shows on a local closed-circuit station at the RAF college in Hereford. After six years he left the service and became a club DJ working in south coast holiday resorts. Like many disc-jockeys he has also made records but, unlike most of them, he has actually had a hit, albeit a minor one. Under the name "Tony Merrick" he reached number 49 in the charts for one week in 1966 with a version of The Rolling Stones' Lady Jane. He joined Radio Scotland in July 1967 but the Marine Offences Act closed the station down the following month. Steve moved to Radio Caroline South where he presented the popular 3-6pm show. He used The Happy Organ by Dave "Baby" Cortez as his theme tune on Radio Scotland and Billy's Bag by Billy Preston on Caroline. In 1970 he joined Radio One, most notably deputising for Tony Blackburn on the Breakfast Show for two months. He returned to sea as Programme Director with Radio Northsea International the following year (see The Pirate Radio Hall of Fame 'Seventies Supplement') and since then has been heard on a large number of stations both in the UK and Australia. Among the British stations: BBC Radio Brighton, LBC, Piccadilly Radio, Pennine Radio, Radio Forth, Radio Victory, Radio Trent, BBC Radio Leeds and Gem-AM. Steve was also the presenter of Pop Quest, a quiz series for Yorkshire Television. After a period away from broadcasting, running a website design company, Steve returned to the air to present the Sunday morning Breakfast show on Saga 106.6 in the East Midlands and also lectured in media and multimedia at New College, Nottingham. In May 2015 he was given a 9 month suspended sentence at Leicester Crown Court on nine counts of downloading indecent images and movies (details here) and in February 2020 he was jailed for 18 months at Plymouth Crown Court on similar charges (see here). (This photo by Bob Dickson, reprinted from a copy of 'Showbeat' magazine kindly provided by George Morris. There are some photos of Stevi on Radio Caroline South here. Thanks also to Richard Phillips and Stewart Edwards for their help. As well as the clips below, Stevi can also be heard on one of the Andy Archer recordings.)
Stevi Merike on Radio Caroline South International from 21st December 1967, an extract from Offshore Echo's tape Offshore Classics vol.8, used with kind permission (duration 1 minute 52 seconds)
Stevi Merike on his afternoon show on Radio Caroline South International, 21st February 1968. Recording kindly provided by Hans Knot (duration 4 minutes 55 seconds)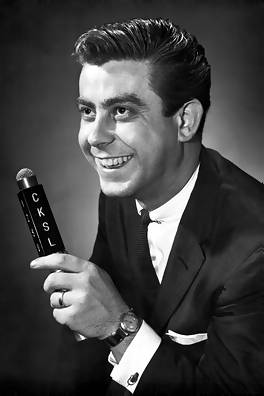 John Michael was one of the first English-speaking offshore radio DJs. He was heard on the programmes of CNBC, the short-lived English service which was transmitted by the Dutch station Radio Veronica during 1960/61. The Pirate Radio Hall of Fame has heard from Kim Cartmell. She writes "My father (recently passed away) was one of the first DJs on Radio Veronica. His name was John Michael. He told me the story a year before he passed away and unfortunately I wish I would have asked him more about it. It came up because someone by the name of Jan Van Heeren contacted him for information for an article. My father worked with Doug Stanley and Paul Fletcher. (Webmaster's note: actually Doug Stanley, Paul Hollingdale and Bob Fletcher.) His name was actually John Michael Cackett but he went by John Michael and legally changed his name to that when he ran for public office in the seventies." We asked Kim to tell us about her father's career after his time with CNBC. Apparently he got married in England in 1960, moving to Canada the following year. He moved around a lot, she says, working for any radio station who would offer him employment. Kim continues: "In 1965, when I was born, my mother insisted that they stay in one place so as not to take me in and out of school .... so he ended up at CJRN Radio in Niagara Falls, Ontario, Canada. He pioneered a controversial one-of-a-kind talk show and became a local celebrity. It was a morning talk show open to any topic the listeners wanted to introduce. No guidelines, no agenda, each day the show went wherever it would. He boasted an audience of over a million listeners and had the highest ratings of any talk show in the market. He hosted the show for 40 years, starting at CJRN 710 and moving it to CKTB 610, St. Catharines, retiring in 2003. In the late seventies he also hosted a TV talk show called Street Talk where he travelled to big cities across Canada and interviewed various people in the shopping malls. This was successful but took too much of a toll on his time and energy and his real love was radio. He had three children - myself, the oldest, and my two brothers Marc and Gary. He had six grandchildren. He was married to my mother Maggy for 47 years. We all reside in the Niagara area. He sadly passed away only five years after retirement. We, as his family, still run into people who tell us they listened to him faithfully every day and still miss him." Kim says she would love to hear recordings of her father on CNBC. We have only found one tiny, poor quality clip so far. Can anyone provide more? There are some clips of John broadcasting in Canada on www.budrileyradio.com. (The article which Kim was referring to by Jan Van Heeren can be found on the Soundscapes website. There is more about CNBC here. Thanks to Kim for the information and the photo.)
A very short clip of John Michael on the first night of test transmissions for CNBC. Apologies for the quality. Recording kindly provided by Hans Stieper, with thanks to Paul Holligdale for identifying the voice (duration 49 seconds)
Howard Michaels One of the many DJs to have passed quickly through the doors of Radio City, Howard has contacted The Pirate Radio Hall of Fame from South Africa, where he now lives. He writes: "I am afraid most of the memories of Radio City have faded! It was at the end of '64 or beginning of '65 (I think). I was 19 and working as a laboratory assistant for Wilkinson Sword razor blades but was interested in DJ-ing. I did local gigs on a Saturday night and wrote to several stations with a demo tape. Radio City said 'OK, come to Whitstable and we'll give you a week's trial (for nothing)'. I went onto the fort. I could be wrong but I think Alexander Dee and Tom Edwards were there. I did two shows a day but after a week decided that I couldn't afford it as they were (I think) offering 30 shillings (£1-50p) a day paid when on the station and nothing when off. As my car cost me £5 a week, this wasn't really on. Anyway after a week no tender came out. This went on for days. We ran out of water, etc., etc. Eventually, totally fed up, at the end of one of my shows I told the listeners what I thought of the station and (owner) Reg Calvert, then walked out of the studio and shut the transmitter down. Ten minutes later a tender came chugging out to us and I was evicted. Until recently I had a tape of one of my programmes but it seems to have got lost in our move to Cape Town. It was recorded off air in West London and just about audible! I managed to get my old job back with Wilkinson Sword. They were not happy with me disappearing for two weeks. Five years later I joined the BBC as a film cameraman where I stayed until a couple of years ago when I moved down here. I used to work at the BBC with a guy called Jonathan Walker who had also been on the fort. Here in Cape Town I still do some work for the BBC when they come this far south but to keep from going mad I do a few corporate videos, conferences, etc." (Many thanks to Howard for getting in touch. Does anyone have a recording of him on Radio City?)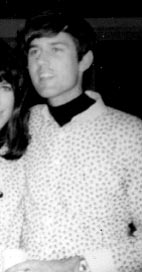 Ricky Michaels From the USA, J Patrick (Rick) Michaels was spending his third year of university at the London School of Economics when he heard offshore radio for the first time. He had previously had some slight involvement in broadcasting in America and managed to get a booking to present a short series of programmes on Radio Luxembourg, sponsored by Pye Records. When this came to an end, he sent tapes to all the various pirate stations, hoping to land a full time job. In June 1965 a disc-jockey on Radio City called Tony Carroll had to be air-lifted off the fort with acute appendicitis and the station urgently needed a replacement. They got in touch with Rick and booked him to cover for Tony. This quickly turned into a permanent position. As well as presenting shows on the fort, Rick also spent time on land working as assistant to station owner Reg Calvert and introducing City-promoted gigs, as well as turning his hand to airtime sales and press relations. At the end of 1965 he received a letter from the US draft board informing him that, if he did not resume his education, he would be eligible for military service in Vietnam. He returned to his American university studies although his time on Radio City was not wasted. It formed the basis for his University of Pennsylvania MA thesis "Pirates Of The Airwaves: British Commercial Radio 1964-1968." In 1968 he began working in cable television and went on to become chairman and CEO of Communications Equity Associates of Tampa, Florida, an investment and merchant banking firm specialising in the media, entertainment and communications industries. Rick was involved in the setting up of Atlantic 252, the long wave station that broadcast to the UK from Ireland. There is a recent photo of Rick, taken at the Radio Academy Celebration of Offshore Radio in August 2007, here and he also attended the Radio City's 50th birthday gathering in Whitstable in September 2014. (With thanks to Rick for the information and the photograph.)
a short clip of Ricky Michaels closing down Radio City for the night in 1965. He plugs Radio Caroline because for a short period that year the two stations collaborated. There was a joint sales company set up and Radio City relayed Caroline's news. The partnership did not last long. The playing of the Fortunes' You've Got Your Troubles indicates that there was some sort of emergency on the fort. The track was used as a coded message for the office on land. Tape kindly provided by Nick Widdows (duration 1 minute)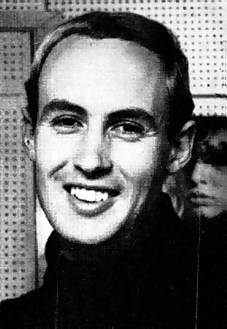 Noel Miller An Australian, born 26th March 1943, "Neddy" Noel had spent five years working on various stations in his home country before coming to the UK. He was Programme Director on Radio 270 at the time of the station launch in June 1966. He has written about how he got involved with the station and his time on board here. After his time at sea Noel went back to Australia via the USA. He settled in Tasmania and worked at 7EX Launceston before returning to Melbourne and joining the family meat business whilst also working on 3XY. In 1980 Noel joined the 2Triple M team in Sydney pioneering FM radio in Australia. 12 months later he moved to Fox FM in Melbourne where he hosted a breakfast programme until 1986 when he was again drawn back into the food industry. While conducting his catering business he also worked at various radio stations including 3AK and 3DB (later 3TTFM). He had one last stint as a full-time broadcaster on 2SM Sydney but quit radio in 1990, preferring a more stable existence as a caterer/chef. Now working in the field of disability, he wrote to The Pirate Radio Hall of Fame in May 2016: "You know old DJs never die .... they buy radio stations, become actors, or find some other outlet for their egos. In my case, I have started writing and recording songs under the name The Ned Miller Band. There are about five of them on YouTube. It has only just happened, so it will take some time to make a success of it (if ever)." Since then Noel has added a new song of particular interest to fans of offshore radio - The Ballad Of Radio 270. It is available on YouTube, illustrated with some of the home movies he shot on the ship, or available to buy from iTunes. There are some photos of Noel taken at the 2007 Radio Academy Celebration of Offshore Radio in London here. He also attended the Offshore 50 reunion in August 2017. (Many thanks to Maggie White for showing Noel The Pirate Radio Hall of Fame and for putting us in touch. Noel said: "The wonderful memories and spirit of the 270 days were revived when Maggie White told me of your website." Thanks to Noel for bringing us up to date.)
"Neddy" Noel Miller counting down the Top 40 on Radio 270, 16th October 1966. Tape courtesy of Tim Hollingworth with grateful thanks (duration 2 minutes 10 seconds)
Noel Miller on Radio 270 from August 1966. Recording courtesy of Stuart Russell (duration 4 minutes 43 seconds)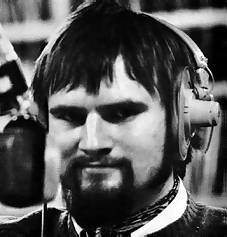 Carl Mitchell When the Marine Offences Act came into effect in August 1967, no one really knew how actively the authorities would pursue pirate disc-jockeys. Unlike the old days before the Act, when the station publicity machine would have gone into overdrive to promote a new presenter, now the DJs had to remain men of mystery. One of these was Carl Mitchell. At the time, we listeners knew nothing about him. Now it can be revealed that he was a 21 year old New Yorker, the son of a newspaper publisher, who was in Europe avoiding the Vietnam draft. Real name, David Carmichael, he joined Caroline South in September 1967 with no previous broadcasting experience and took over the late night show and responsibility for the news. He was a radio natural and immediately became one of the listeners' favourites. Known as "The Weird Beard", a name previously used on American radio by the legendary Russ Knight, Carl appropriated Knight's jingle for his own use. There are some photos dating from his time on Radio Caroline here. According to Offshore Echo's magazine, his theme tunes were Green Onions by Booker T & The MGs and the Little Mack & The Boss Sounds version of In The Midnight Hour. (A number of people, including Declan Meehan, Paul Easton and Ian Hamilton have written saying that the Booker T track he used was actually Slim Jenkins' Place but radio historian Hans Knot informs us that Carl used that track later in his career, on Radio Northsea.) Carl stayed with Caroline until the closedown in March 1968, although he was on shore-leave at the time. After the closure he stayed in Holland. Hans Knot reports that he found a number of different ways to make ends meet: he had a phone answering service, organised bus tours to clubs and fashion shows around the country and he worked in discos. In 1970 Carl returned to sea when he joined Radio Northsea International (see The Pirate Radio Hall of Fame 'Seventies Supplement'). He stayed until the station ceased transmissions in September. He continued to live in Holland and advertised a book and record about the station, although neither was ever published. After unsuccessfully applying for citizenship of Belgium, Canada and the Isle of Man, Carl moved to Denmark. A hospital stay interrupted his career but he continued to work in clubs in that country and in Norway, before returning to the United States. At that time he lost touch with his radio colleagues in Europe. In March 2004 Roger Day was planning Caroline's fortieth birthday DJ reunion. He started to make enquiries about Carl, hoping to invite his old ship-mate to the party. Unfortunately he discovered some sad news. Carl had passed away some years before. Roger told The Pirate Radio Hall of Fame what he had found out: "Carl returned to New York and resumed his broadcasting career under the name 'Steve Michaels'. He also wrote human interest stories for the local newspaper and was a local candidate for city hall. In the eighties he organised a Future Fuels Challenge rally, featuring alternative energy vehicles racing cross country. About this time he was seriously injured in a head on collision. He moved to Florida then Ohio where he opened up a restaurant. In 1991 he passed away after a long illness and spent his final months at his sister's in Monticello, NY. Carl was a genuinely nice guy with a wicked sense of humour and we are all better for knowing him." (Thanks to Roger for passing on this sad piece of news and to Hans Knot for providing much of the above information. The above photo dates from Carl's time with Radio Northsea International in 1970. You can see some pages of notes, written by Carl in 1968, here.)
Carl Mitchell on Radio Caroline South International's noon-3pm show, Saturday 25th November 1967. With grateful thanks to The Offshore Radio Archive (duration 2 minutes 32 seconds)
Carl Mitchell on Radio Caroline South International reading the 5pm news on 21st December 1967 and closing down the station for the night on 11th December 1967. The news bulletin is edited from Offshore Echo's tape Offshore Classics vol.8, used with kind permission (duration 2 minutes 28 seconds)