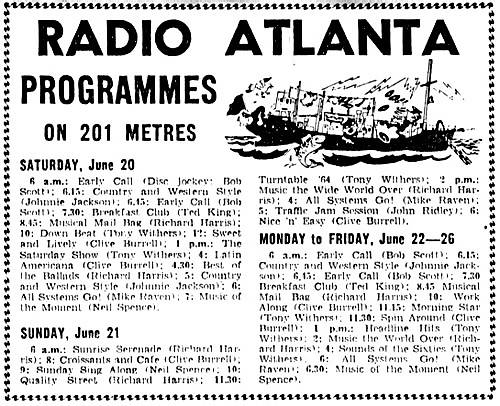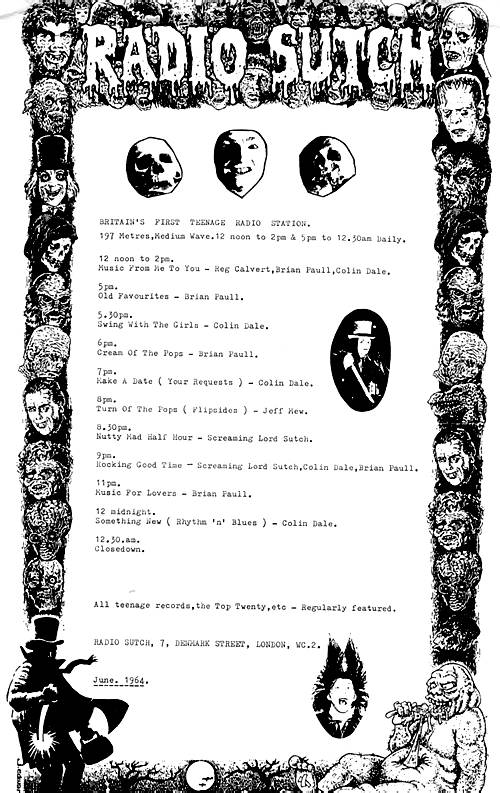 This document had been on The Pirate Radio Hall of Fame for some time and we never had any reason to doubt its authenticity until, in July 2009, we heard from Printz. He wrote:

"I am not sure where Hans got hold of this so-called 'Radio Sutch programme schedule', but I am afraid that it is a fake. Someone has added the five central illustrations and typed text to a copy of a sheet of notepaper that was produced as part of a publicity stunt related to the BBC Golden Jubilee in 1972.

I know about this because it is something that I concocted with Dave Sutch. It is easy to prove this as I own the original artwork which is signed by the artist J Edward Oliver - the guy who drew cartoons for Disc magazine at that time.

His original illustration has a London mailing address and is in red and black. Whoever has lashed this up has removed the original 1972 mailing address from the top and added one of the Radio City mailing addresses to the bottom. This is not what it purports to be."

We discussed this apparent hoax with Colin Dale. Not only is he one of the former Radio Sutch DJs listed on the programme schedule but he is also an antiques dealer, so he knows a thing or two about what is genuine and what is not. He replied:

"This business about the Radio Sutch programme schedule: all the wording is correct. I, being in the antiques trade, call the joining together of two items 'a marriage'. That's not a fake as such. The times are right, the progammes are right, the DJs are right. I, for one, am happy with it."

So it seems that it isn't a fake but it is a composite or 'marriage' - a genuine programme schedule superimposed on some newer notepaper. The Pirate Radio Hall of Fame apologises for publishing something that is not what we claimed. Hans Knot provided this item in good faith and we included it on the website believing it to be genuine. Our grateful thanks to Printz for putting us straight and to Colin for his expert advice.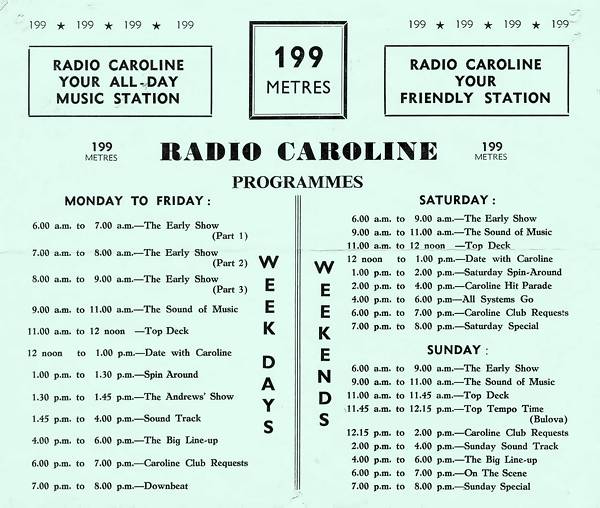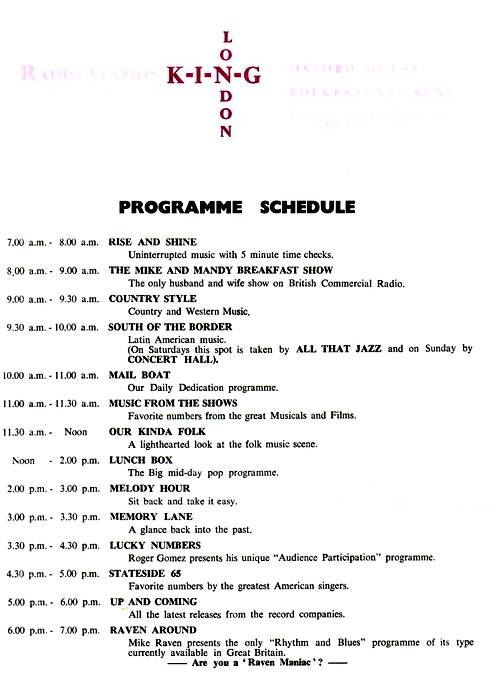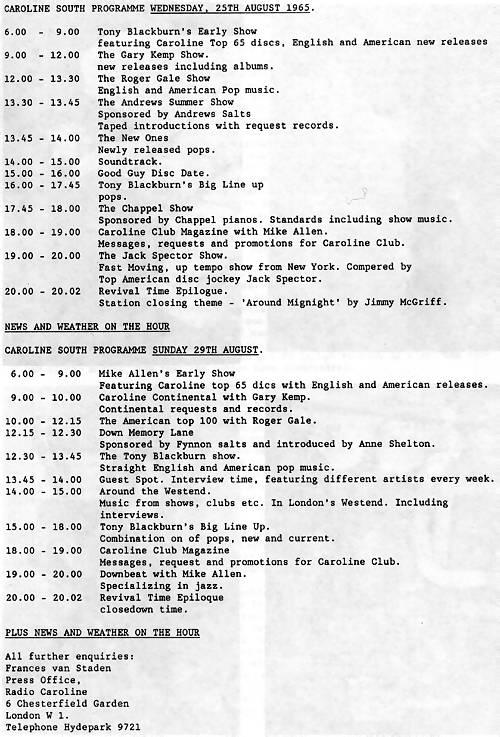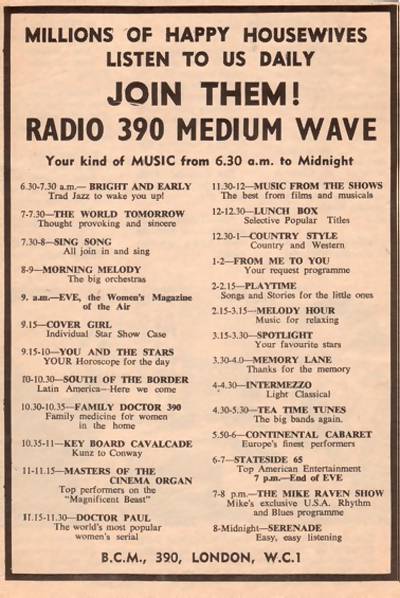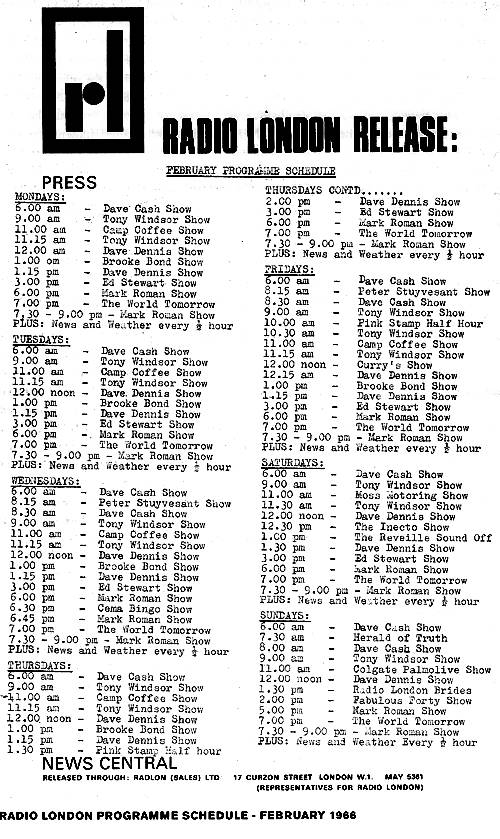 More programme schedules over the page.

See here and here for some programme schedules as printed in newspapers.

Has anyone got any more cuttings or press releases? If so, please get in touch.