On 14th August 2004, the anniversary of the closedown of Radios Scotland, London and 270, two former offshore DJs paid a visit to Tilbury. Gerry Zierler (known on air as Guy Hamilton) and Mark Wesley (known in the sixties as Mark West) were there to see Radio Caroline. The former offshore broadcaster had been granted a one month "restricted service license" and was broadcasting locally on AM, as well as to the country on satellite and the world via Worldspace and the internet. These are Gerry's photographs. Many thanks to him for allowing us to include them on The Pirate Radio Hall of Fame.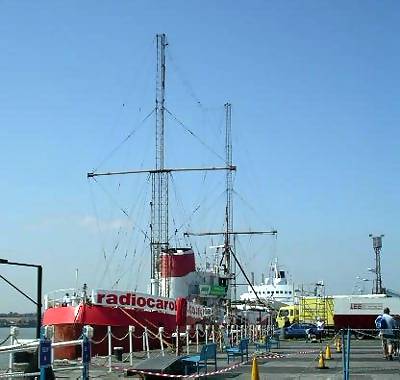 The Ross Revenge, moored at Tilbury.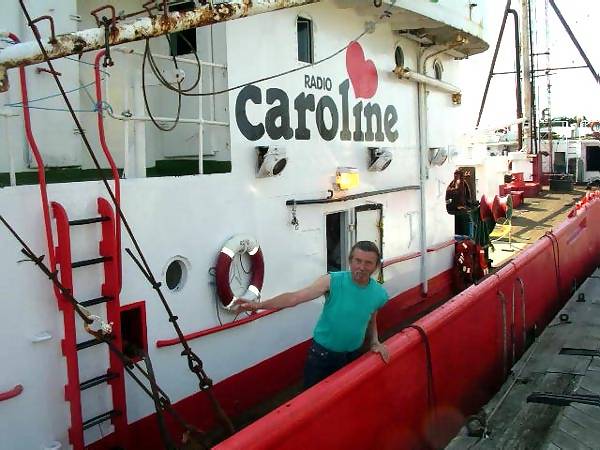 Station manager Peter Moore welcomes the visitors aboard.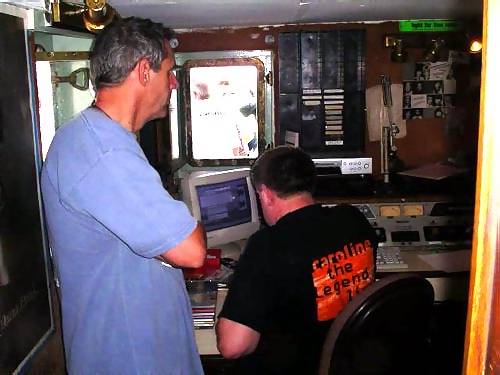 We didn't have computers when I was a pirate. Mark visits Dave Foster in the production studio.
More photographs of the Ross Revenge in Tilbury over the page.