Ray Clark has kindly provided these photos of a board game produced in the seventies by MRP (Music Radio Promotions), the company behind Wavelength magazine.

The idea of the game is that players have to gather together everything they would need - a ship, anchor, crew, transmitter, disc-jockeys, etc. - to launch an offshore radio station. Once on the air, the station has to win an audience, advertising contracts and, possibly, a lucrative license to operate on land. The winner is the person who makes the most money.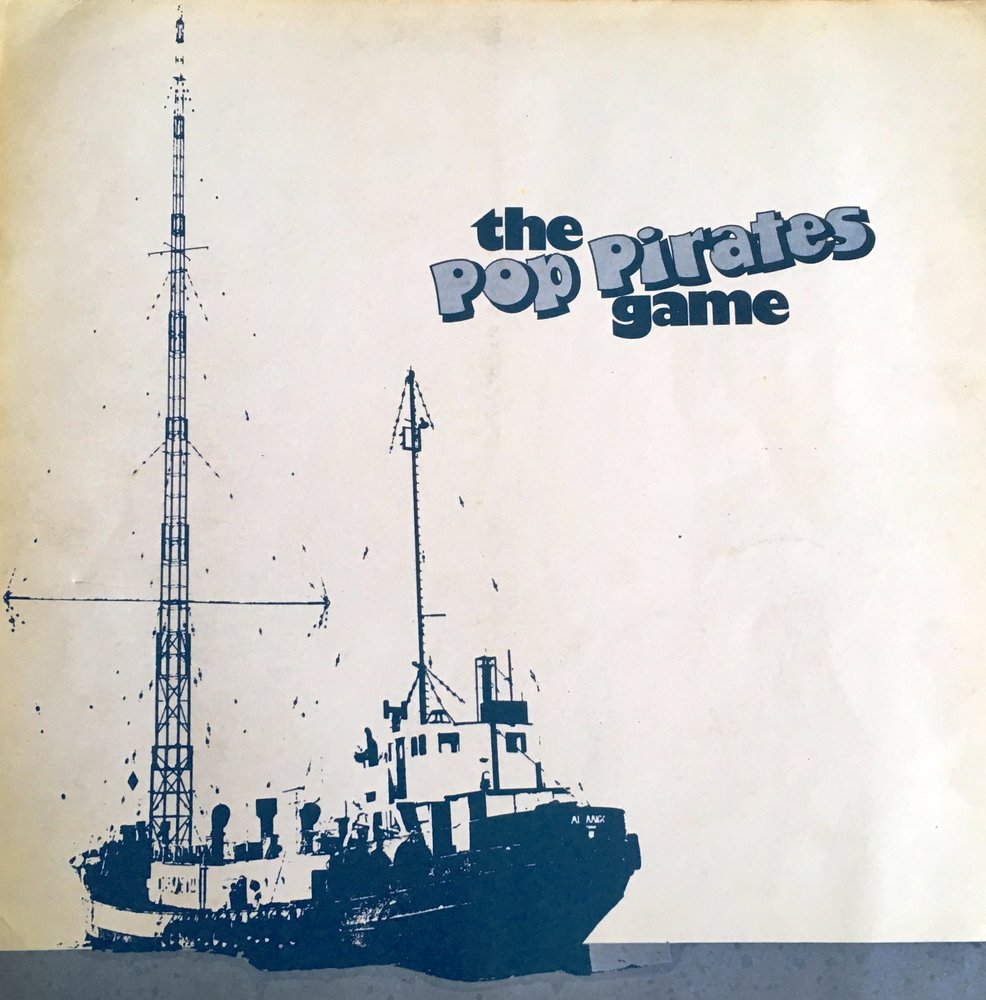 The lid of the game's box.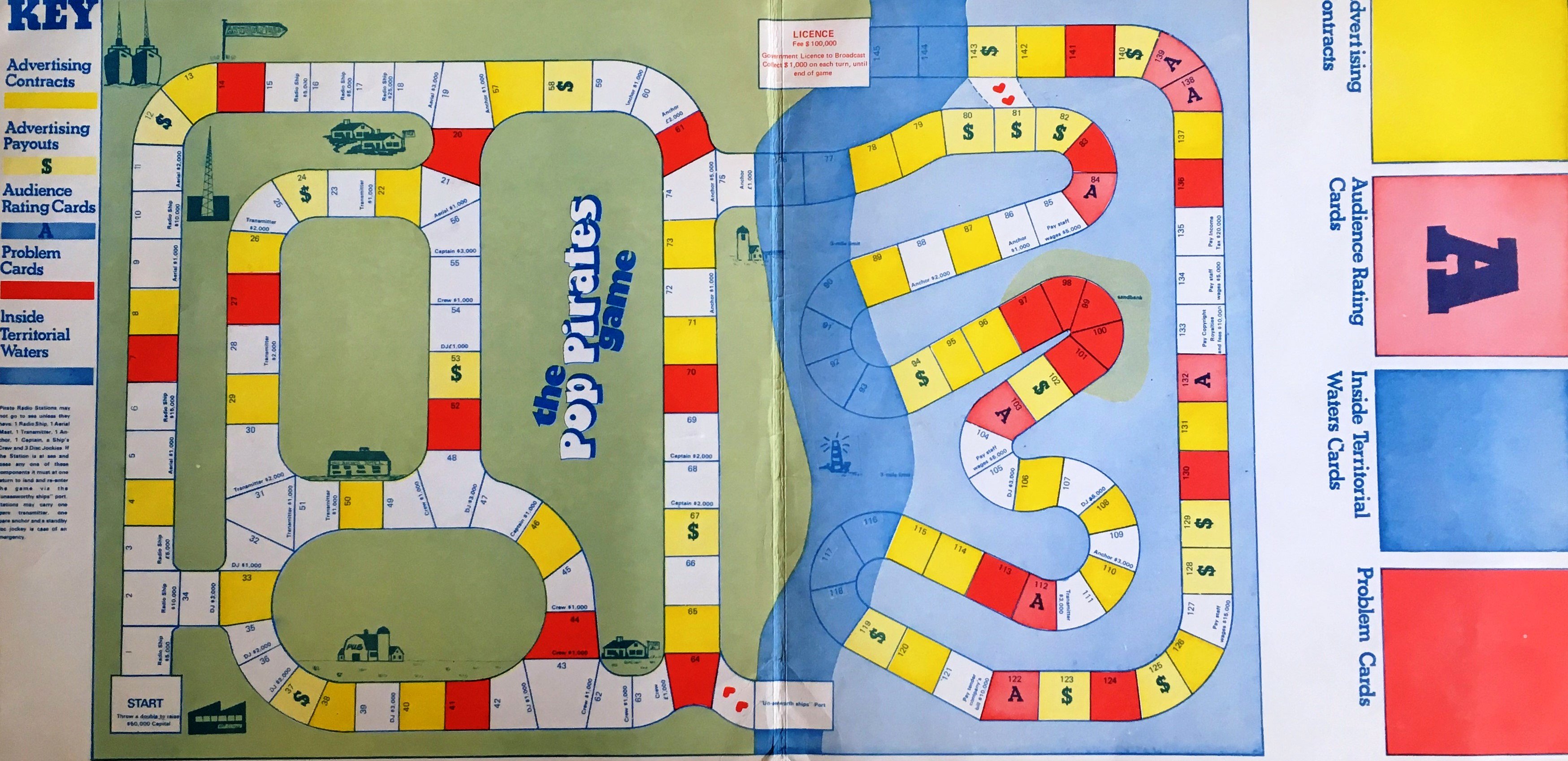 The game's board. Click on it to magnify.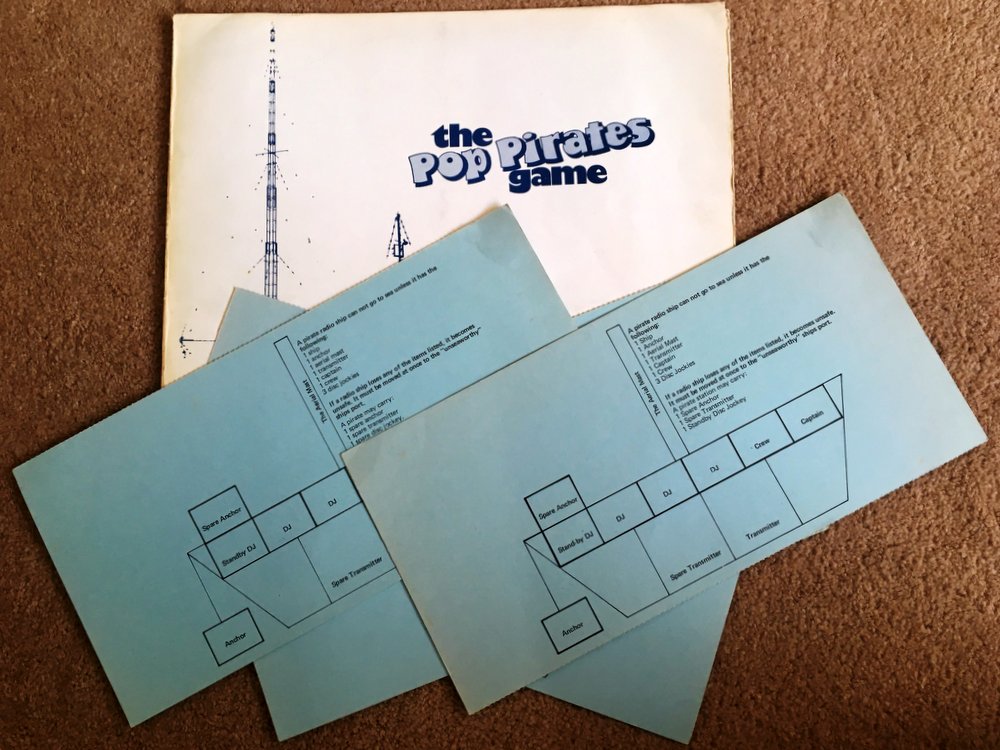 Game cards.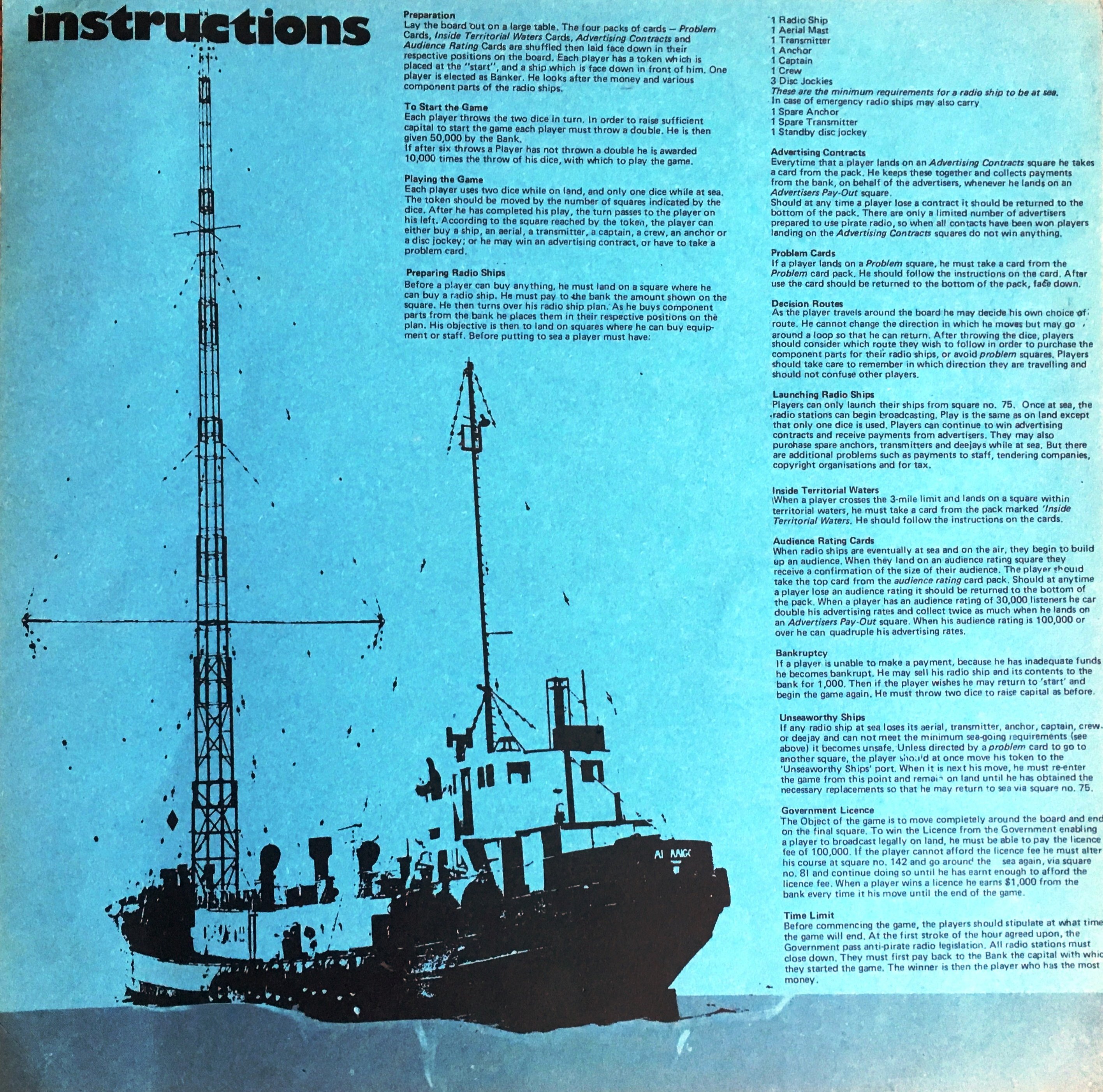 The game's instructions. Click on image to magnify.
With many thanks to Ray.