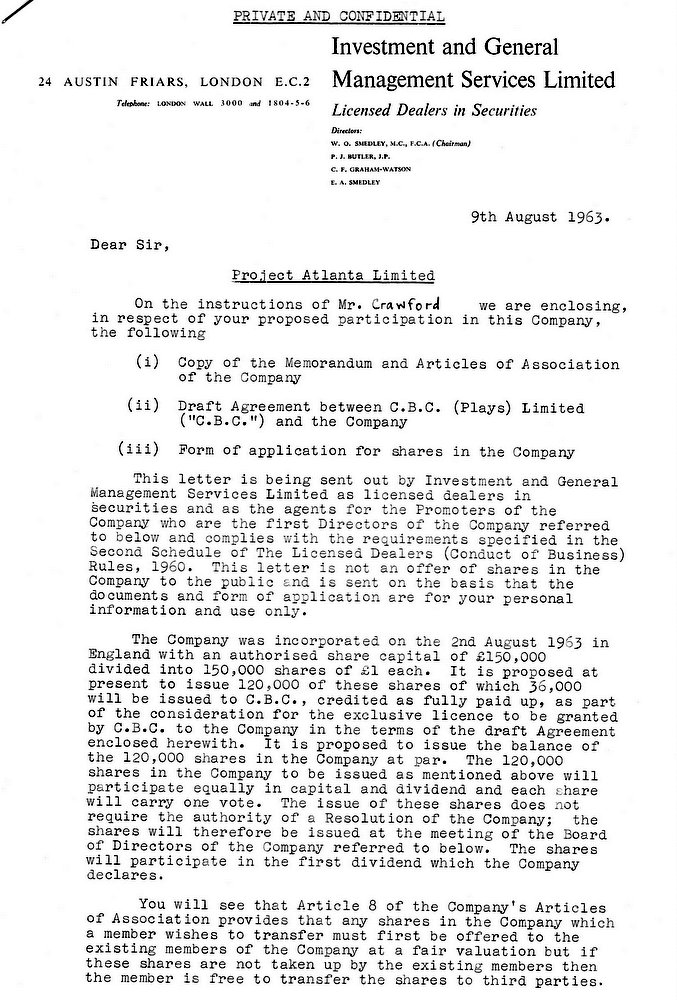 The start of a letter to prospective investors.
The bottom of the page is missing (due to a foolscap page being scanned
on an A4-sized scanner).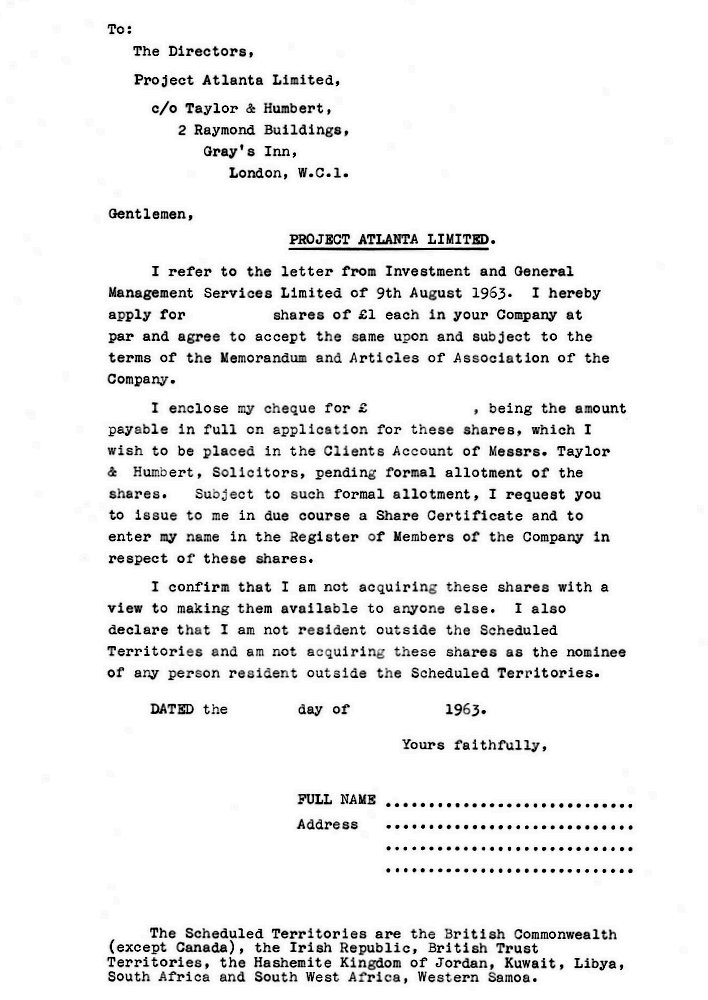 Application form for shares.

While researching for his book about the history of Radio Caroline, author Ray Clark unearthed this note. We do not know the full name of the writer or to whom it was sent but we assume it was from a journalist to his editor. The date is unclear - is it 1960 or 1962? - but, whichever, he was somewhat premature. Although it had been planned for many years Radio "Atalanta", as he calls it, did not commence broadcasting until May 1964.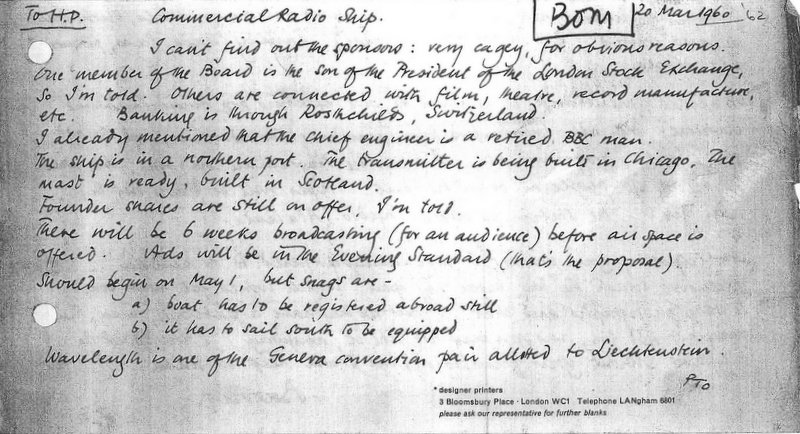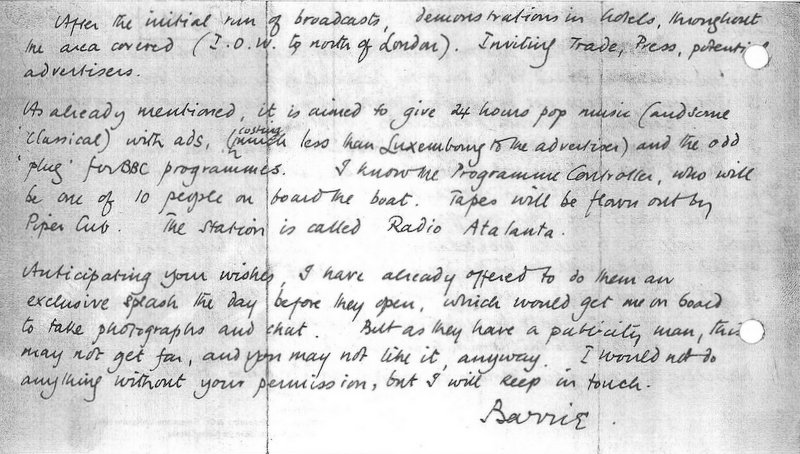 With thanks to Keith Martin and Ray Clark.

Return to previous page.