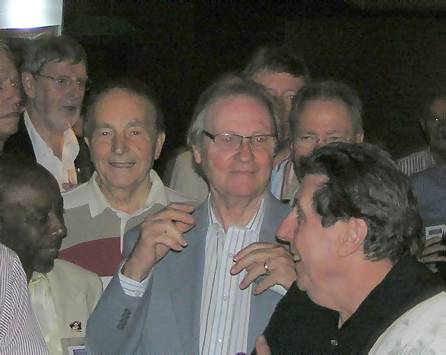 Former Radio London ship's steward Mitch Philistin, David Allan, Brian Cullingford, Ian Damon and Graham Webb with Paul Hollingdale and Nick Bailey partially obscured.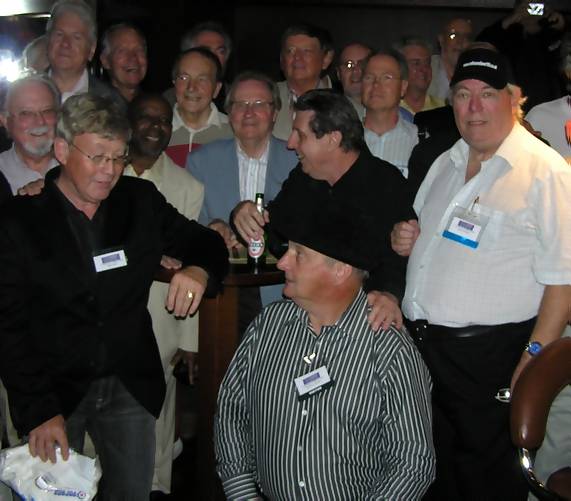 Ben Healy and Norman St.John arrive down the front.

Some of the many familiar names lurking at the back of the group included Graham Gill, Roger Scott, Paul Hollingdale, Jack McLaughlin, John Edward, Alan Turner, Dave MacKay, John Aston, Ed Stewart, Woolf Byrne, Paul Freeman and yes that really is Rolf Harris! A friend of Graham Webb's and a staunch supporter of the offshore stations, Rolf was there to join in the celebration.