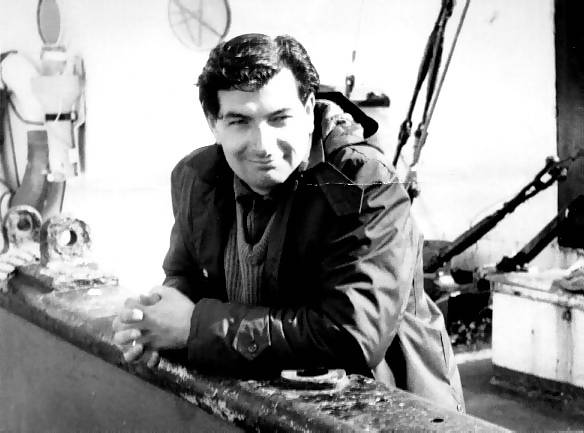 Jimmy Mack on board Radio Scotland's ship, the Comet, in 1967.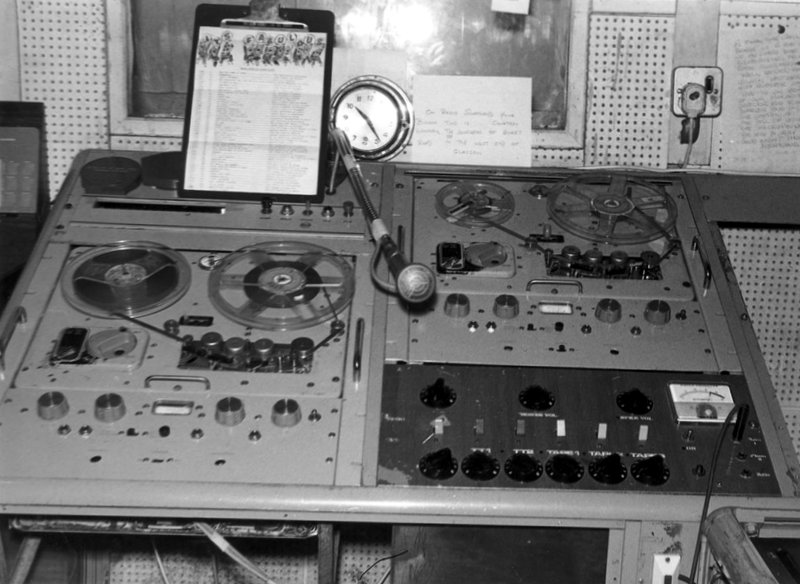 The unique Radio Scotland studio control desk, built by the station engineers. Jimmy remembers: "The two turntables were mounted on either side of the console*. They were set in gimbals so that they could be used in up to about force 5 or 6 winds." * See note below.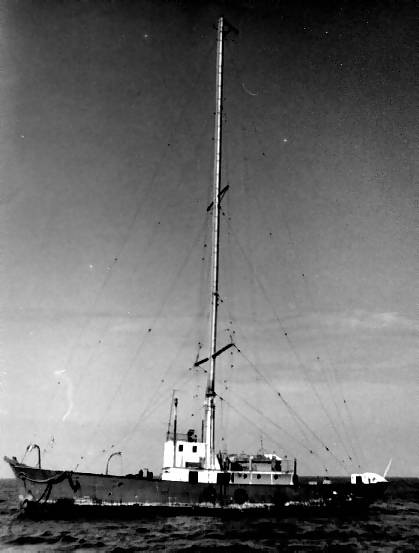 The Comet was a 60 year old former Irish light-ship built at the John Brown ship yard on the Clyde and adapted for her new role in the Channel Islands. She was the only British offshore radio ship to have no engines.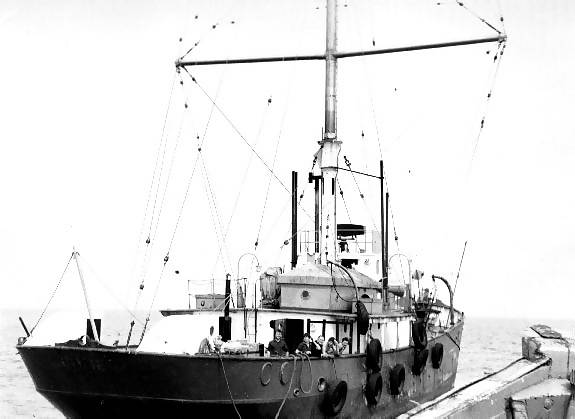 The crew gather on deck for a tender visit. Following her career as a radio ship, the Comet was taken to Holland where she was used as a houseboat. She was scrapped in 1969.