Martin Kayne on Radio 355 & Radio Caroline North
At the Caroline DJs fortieth birthday party in March 2004, many old colleagues came together to drink, reminisce and exchange memories. One of the DJs Mark Sloane had a present for Martin Kayne. The two had worked together on Radio 355 as well as on Caroline North. Mark had found this picture he had taken in 1967 of Martin in the Radio 355 studio.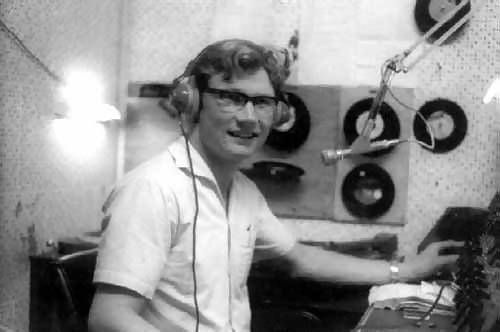 Martin has also sent us this photo from his time on Radio 355. It shows (left to right) his colleagues John Aston and Dave Mackay, with Programme Director Tony Windsor and the ship's Captain Colin Lukehurst.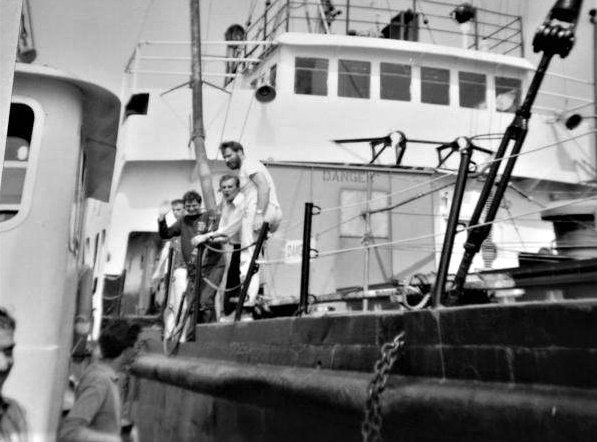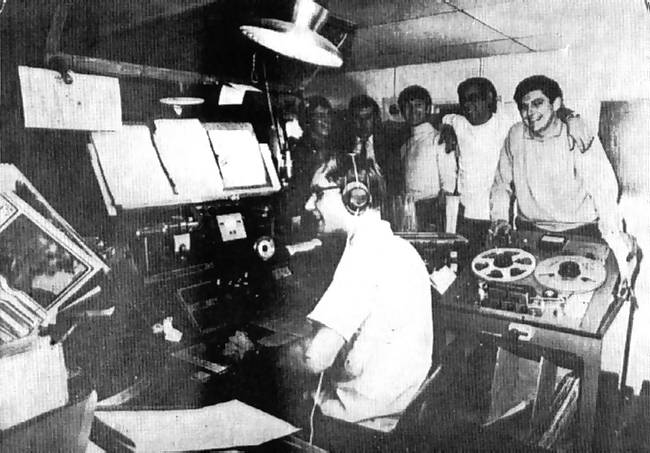 Photos courtesy of Martin Kayne.
Return to the disc-jockeys' photo index.