We continue Carl Mitchell's outline notes for a never-completed book about Radio Caroline.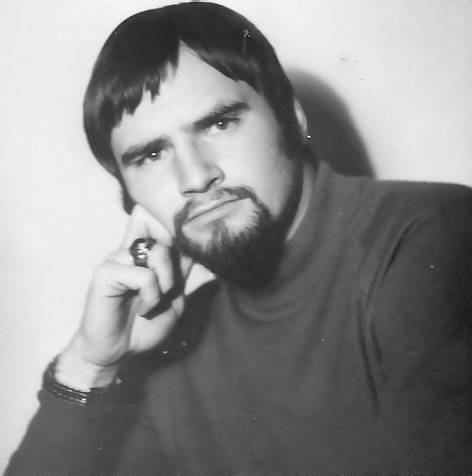 Page seven includes mention of his colleagues, identified by initials. JW is Johnnie Walker, SM is Spangles Muldoon - also identified as "Spangs", St Mer is Stevi Merike and CM is the author. We don't know for certain who the "Ray" is who climbed the aerial mast, possibly engineer Ray Glennister. "Otis" is Otis Redding, the soul singer, much played on Radio Caroline, who died in a plane crash in December 1967. Both our correspondents, Andy Archer and Bud Ballou, remember "Jan and Judy". They tell us that Janet Martin and Judy Webb worked for Atlantic Records in London in the promotions department. They ran the Atlantic and Stax Records Fan Club 'Uptight and Outasight'. Friends of Johnnie Walker's, they sometimes helped the DJs out when they snuck into London on shore leave. Bud remembers: "They got me into The Speakeasy club twice. I also crashed at their flat (in Bayswater as I recall) a couple of times."
Outline cont.


Source, rumoured of name Caroline. Age of ship, what it was before. Description of panel. Night I sat in news studio to do show. No pets. Description - Jan & Judy. Reaction to Otis death. Coke - friends(?) - Spangs. How we dress on ship, tender, land. Who cleans up. Library details. What happens when TV goes off downstairs. What it's like when generators turned off late at night - loss of vibration, sound, lights go off for a while. Scene between shows, change of cans - play on the word cans - explain several have their own. Explain about cassettes and when they don't work. Turntables and tape decks. Description of both studios. Tell about hide & seek game held one night - JW, SM, St Mer, CM. Talk about names. How some of us got them. Fan Club - JW's also Robbie's Beat Fleet. William (crew member) - some of the wild stories he has talked about - Morocco. Ray climbing the aerial in storm. His meek attitude. Much of the back-stabbing which goes on.
Page eight is mostly self-explanatory. The "Voice Of Gloom" was identified on a previous page as being engineer Ray Glennister and we get the first mention of Carl's colleague - and later fellow RNI DJ - Andy Archer. We were confused by the reference to Amy McDonald but both Andy and Bud tell us that Carl was a big fan of the actress Aimi MacDonald who was then appearing on ITV's At Last the 1948 Show.
Outline cont.


Description of Dutch cooking - one of the outstanding things is that they use a lot of grease. Sunrises and sunsets at sea. Hope of getting into England some day. Issue of free radio. Does everyone really believe in it or their personal advancement. Attitude of English to Dutch and vice versa. Registry of ship according to William. Panamanian, etc. and also the facts. Dread of sinking - story of plates in bottom from Voice Of Gloom. The authority of the captain. Description of up front - captain's cabin, etc. Terms blunt end and sharp end. Continual painting by crew. Night watch. What Dutch would do if English government came out. Fear of government sinking us. Anti-harbour; reasons for Pro/Cons attitude. Free Radio Association. Andy Archer's part in it. Attitude of listeners and writers to government. Amy McDonald. The clock in Studio 1 - how it is never really on time.