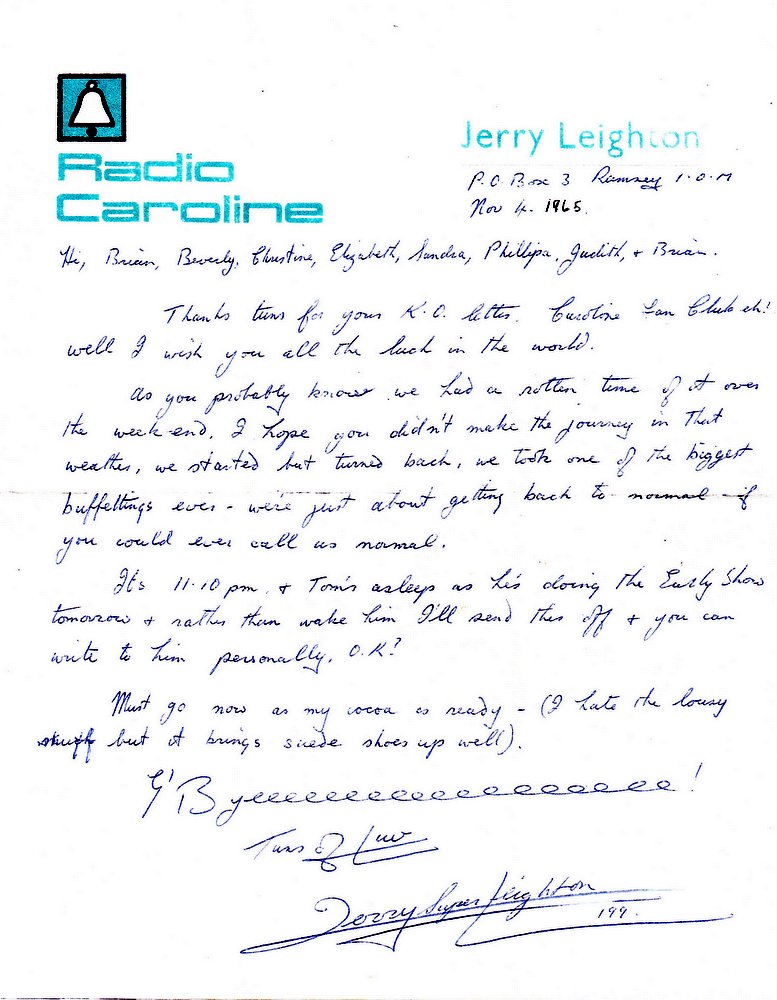 P.O.Box 3, Ramsey, I.O.M
Nov 4 1965.

Hi, Brian, Beverly, Christine, Elizabeth, Sandra, Phillipa, Judith &, Brian,

Thanks tuns for your K.O. letter. Caroline Fan Club eh? Well I wish you all the luck in the world.
As you probably know, we had a rotten time of it over the weekend. I hope you didn't make the journey in that weather. We started but turned back. We took one of the biggest buffetings ever. We're just about getting back to normal - if you could ever call it normal.
It's 11.10pm and Tom's asleep as he's doing the Early Show tomorrow and rather than wake him I'll send this off and you can write to him personally. OK?
Must go now as my cocoa is ready - (I hate the lousy stuff but it brings suede shoes up well).

G'Byeeeeeeeeeeeeeeeeee !
Tuns of luv
Jerry Super Leighton
199