Thomas Odoard Marshall Lodge was born on 16 April 1936, in Tanleather Cottage, Forest Green, Surrey. He was the son of the writer Oliver W.F. Lodge and his wife Diana, and a grandson of the physicist Sir Oliver Lodge. When World War II broke out, his family left England and Tom was brought up in Maryland and Virginia, USA. At the end of the war the family returned to the UK and lived in Gloucestershire. Tom was educated at Bedales School where he developed his interest in music. He learnt to play the violin and the clarinet and taught himself the guitar and mouth organ. He also played the stand-up bass in a four piece skiffle band called the Top Flat Ramblers.

When Tom was eighteen years old he moved to Hay River, Northwest Territories, Canada and worked in commercial fishing on the Great Slave Lake. While fishing with a colleague, he was blown out into open waters on an ice floe. His friend died, but Tom was saved by some trappers. He described his adventures in his first book Beyond the Great Slave Lake. In 1957 Tom moved to Yellowknife in the Northwest Territories, where he worked in a goldmine. When the Canadian Broadcasting Corporation decided to open a radio station in the town Tom applied for a job and was soon on the air at CFYK. A year later the CBC asked him to set up a new radio station in Fort Smith, North West Territories. Once that was established, Tom asked if he could become a correspondent for the Canadian network in London. They agreed so Tom and his family (wife Jeanine and three sons Tommy, Brodie and Lionel) moved to the UK. The work with CBC was not plentiful and Tom sometimes had to supplement his meagre income by washing dishes at the Earls Court Exhibition Centre.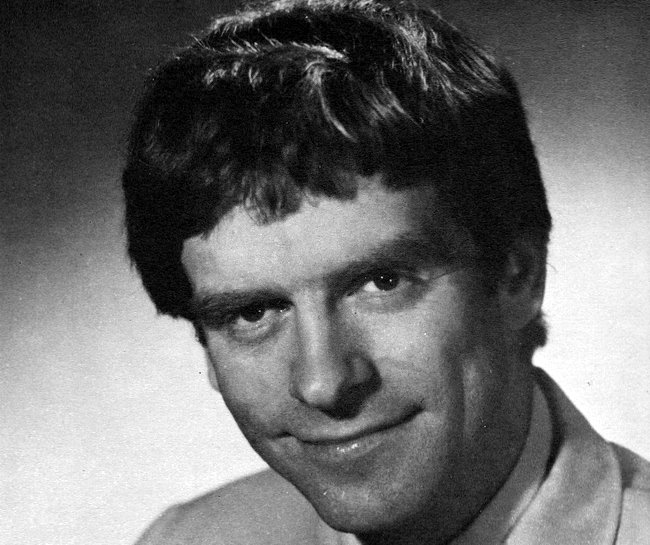 Tom Lodge, photo from 'Who's Who In Pop Radio', published by The New English Library.
After a couple of years as a CBC correspondent, one fateful day in 1964, Tom walked into a pub in Chelsea. The radio behind the bar was tuned to the BBC Light Programme. Tom made a comment to the barman about how awful the music was and a stranger sitting next to him joined in the conversation. The stranger was an Irishman called Ronan O'Rahilly who revealed that he and some colleagues were about to launch Radio Caroline, the UK's first offshore radio station. By the time Tom had finished his drink, he was signed up for this new venture.

Tom was not on the mv Fredericia, Caroline's ship, for day one of broadcasting, Easter Saturday 1964, but he came aboard very soon after. The early output of Radio Caroline was quite middle-of-the-road, with a lot of jazz and show tunes being played. The station was aimed at a daytime housewife audience. Pop music was concentrated at those times of the day when it was thought a younger listenership was available. Tom's DJ colleagues had mainly been "resting" actors before Caroline and had very limited broadcasting experience. Listening to recordings now, the output sounds quite bland. It is hard to imagine just what an incredible reaction the station caused. But it did. Millions tuned in.
Tom on The Big Line Up on Radio Caroline, date unknown but probably April or May 1964. Recording courtesy of Albie Somerset (duration 3 minutes 1 second)
A short extract from Music Round Lunchtime on Radio Caroline from 24th May 1964. Recording courtesy of The Offshore Radio Archive (duration 1 minutes 26 seconds)
On both these early recordings Tom used The Preacher by Billy May as his theme tune. Later he was to use Rinky Dink by Sounds Incorporated, or an alternative version of the tune by the Johhny Howard Band and, later still, another Sounds Incorporated track, I'm Coming Through.

Radio Caroline was soon joined by a second radio ship which dropped anchor nearby. This was Radio Atlanta, based on the mv Mi Amigo. Times were hard and, despite the ever-growing audience, the revenue did not flow in as quickly as hoped. The two rival stations were forced to co-operate. In July it was announced that they were merging. Although the two ships would continue to have separate owners, both would now operate under the Radio Caroline name. The Fredericia was to move to the north of the country while the Mi Amigo would now be known as Radio Caroline South. Simon Dee and Doug Kerr decided to stay in the south, which meant transferring to the other ship. Tom and Jerry Leighton remained on board the Fredericia and took part in the legendary long distance broadcast as the ship sailed round the coast to their new anchorage off the Isle Of Man, where the station became Radio Caroline North.
Tom presenting On The Air on Radio Caroline on 4th July 1964, as the ship sails along the south coast of England. Recording courtesy of Albie Somerset (duration 2 minute 13 seconds)
Tom later the same day, counting down the new Top 50 on The Big Line Up on Radio Caroline as the ship continues along the south coast. Recording courtesy of Stuart Russell (duration 1 minute 21 seconds)
Following the global success of The Beatles, the country was gripped by enthusiasm for "Merseybeat". Radio Caroline North was perfectly positioned to tap into this local music scene and, out of range of the London-based bosses, was able to develop its own distinctive style and sound. The pace of the station improved when, under Tom's insistence, they did away with studio panel operators and the DJs began to "self-op" (operate the equipment themselves). This system was also introduced on the south ship. With Tom in charge, the north ship was noticeably more exciting - younger, hipper, more fast paced than its southern sister station - and it won a massive audience.
Tom presenting the Caroline North Hit Parade in October 1964. This is an edited version of a recording available from www.azanorak.com. Our thanks to Jim Nantz and Ray Robinson (duration 1 minute 24 seconds)
Tom presenting the Breakfast Show on Radio Caroline North, 12th July 1965. Recording courtesy of Stuart Russell (duration 2 minutes 43 seconds)
While Caroline North was building both audiences and revenue, the same was not true of Caroline South. The southern station had to fight stiff competition from the rival Radio London which had launched in December 1964. The new American-owned station had taken most of its listeners. Big L, as it was known, had a stronger signal, better frequency, professional jingles, slick presentation and a high rotation Top 40 format. Caroline South, still owned by the original Radio Atlanta management, suffered a slow lingering decline as audiences and advertisers drifted away. Eventually the company went bust. O'Rahilly and the team behind Radio Caroline North bought the ship and, in late 1965, Tom was asked to transfer down to revamp the southern station and to win the audience back from Radio London.

Most of the existing Caroline South DJs were let go as Tom set about rebuilding the station but, before it could become established, disaster struck. During the evening of 19th January 1966, the mv Mi Amigo lost her anchor. The ship drifted and was washed up on the beach at Frinton. Tom and the other DJs, engineers and crew-members on board, were unhurt but it had been a very lucky escape. The ship was taken to Holland for repairs and, although Caroline South was able to put out some low powered programmes from a borrowed ship, the mv Cheeta II, for a time, the battle with Radio London had to be put on hold for a while.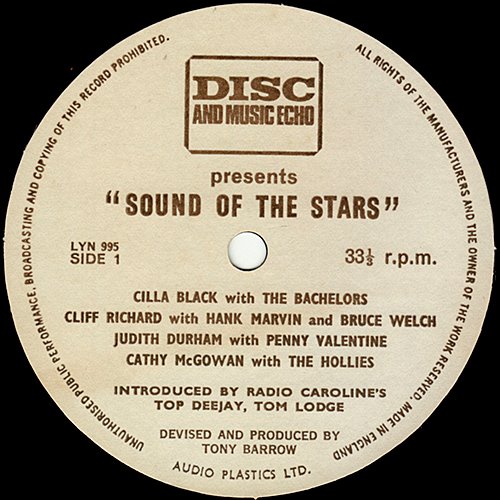 Sound Of The Stars.

In March, while Caroline South was still operating from the Cheeta II, Tom was brought ashore to record an interview with The Beatles. This was for a 7" record of pop star conversations to be given away by the newly launched music magazine Disc & Music Echo. Formed by the merger of two separate titles, the first few issues of the new weekly contained vouchers which could be collected and exchanged for the free record, called Sound Of The Stars, introduced by Tom and featuring some of the new Radio Caroline jingles.
a short extract of Tom's chat with the Beatles (duration 27 seconds)
In April, the Mi Amigo returned. Not only had the ship been repaired, but she also now boasted a big fifty kilowatt transmitter operating on a better frequency, renovated studios, a taller aerial mast, a larger generator and a new jingle package. It was time for Tom's team to go into action - and he had a revolutionary idea on how to take on the highly formatted sound of Radio London. The Caroline DJs were not going to have a format at all! They were specifically forbidden to prepare their shows in advance. Tom told them "You get all the records and albums that you might want to play on your show and place them around you at the console. There'll be a box for the Top 40, a box for the new releases, a box for our favourites and a third box for golden oldies, old hits ... You can only decide what to play when the one before is playing ... You've got to feel your show, not think about it. You've gotta be right in it. And then you'll always know what to play next. You have to really listen to your own show. None of this turning down the monitor and relaxing until the record ends. You have to be your show's own number one fan. This is about being one with the music. And above all having fun. And when you go ashore, do gigs, be involved with the music scene and bring those feelings back here and put this fun energy into your show."
The 6pm news is followed by Tom opening his show with his familiar Rinky Dink theme tune on Radio Caroline South, 12th July 1966. This is an edited version of a recording available from www.azanorak.com. Our thanks to Jim Nantz and Ray Robinson (duration 1 minute 18 seconds)
Tom presenting his Breakfast Show on Radio Caroline South on 8th October 1966. The newsreader at the end of the clip is Mark Sloane. Recording courtesy of The Offshore Radio Archive (duration 4 minutes 49 seconds)
Radio Caroline South entered a golden era as Tom's new team embraced his spontaneous style of broadcasting. The new concept worked. Caroline South rapidly increased its audience but, unfortunately, Tom wasn't able to enjoy it for long. When the Mi Amigo had gone aground earlier in the year, fresh investment had been needed to pay for the repairs. This had come from music business impresario Philip Solomon. Now established in Caroline House as a director, he was determined that the station was going to be run on a tighter budget. Tom was told that his salary was to be cut - so he quit.

In 1968 Tom was heard on BBC Radio One, presenting Radio 1 O'Clock on Monday lunchtimes for a couple of months but later that year he moved back to Canada to be a disc-jockey on CHLO, St Thomas, Ontario. In 1970 he founded a course at Fanshawe College, London, Ontario, called Creative Electronics which, after two years, he changed into Music Industry Arts, a training programme for recording engineers and record producers.

In 1995 he returned to the UK and lived in Gloucestershire. He was a director of Stroud radio station FM 107 The Falcon where he presented a Sunday evening show. He also hosted a weekly arts and 'what's on' programme on BBC Radio Gloucestershire. He was also heard on some Radio Caroline low powered 'restricted service' broadcasts in Clacton, London and Kent.
Tom on a Radio Caroline Restricted Service FM broadcast from the mv Ross Revenge in London's docklands on 22nd October 1995. This recording was issued by RBL and is from Martin Lynch's collection, kindly donated by Lynne Sims (duration 2 minutes 34 seconds)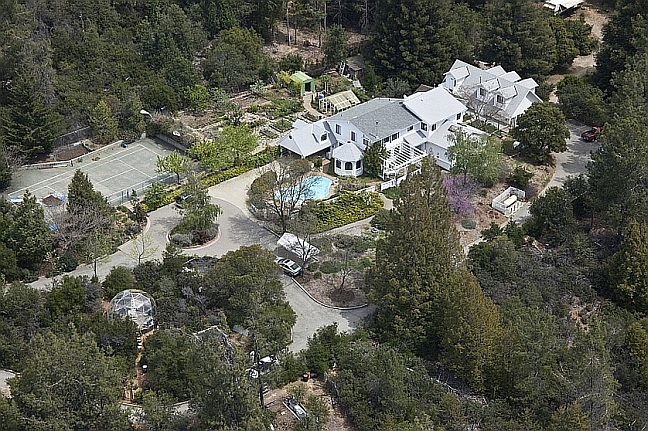 Stillpoint Zen Community in Santa Cruz, California.
In 1975 Tom had begun practicing Zen. In January 1998 his Master changed his name to Umi and Tom began guiding people in Zen. He moved to the States and set up an ashram, Stillpoint Zen Community in Santa Cruz, California.

In 2002 Tom contacted The Pirate Radio Hall Of Fame. He offered to contribute some memories of his time with Radio Caroline for this website. We were, of course, delighted. Tom went on to write fourteen chapters. These were so well received that he decided to turn them into a book, The Radio Caroline Story - from the inside. This was later re-published in a second revised edition, which in turn was replaced by a third enlarged version called The Ship That Rocked The World. Yet again, Tom very kindly allowed us to publish some extracts from it. The book sold particularly well in the USA after some publicity on Little Steven's Underground Garage, a syndicated radio show. "Little" Steven Van Zandt wrote a foreword for the third edition of the book. Shortly before his death, Tom was filmed talking about his time on Radio Caroline for a proposed movie to be based on his book.

At Easter 2004, Radio Caroline fortieth birthday, Tom was interviewed over the phone on the satellite version of the station. The interview went down so well that he was asked to provide regular programmes. Made with his son, Tom Junior, these continued for three years but Tom Senior bowed out at Easter 2007. Tom Lodge Jr continued to present shows on his own.

During the last few years of his life Tom embraced social networks and kept in close contact with friends, colleagues and former listeners via Facebook. It came as a shock to them when he revealed that he was suffering from cancer. However, while they were understandably upset, Tom took it in his stride, posting positively about each new development.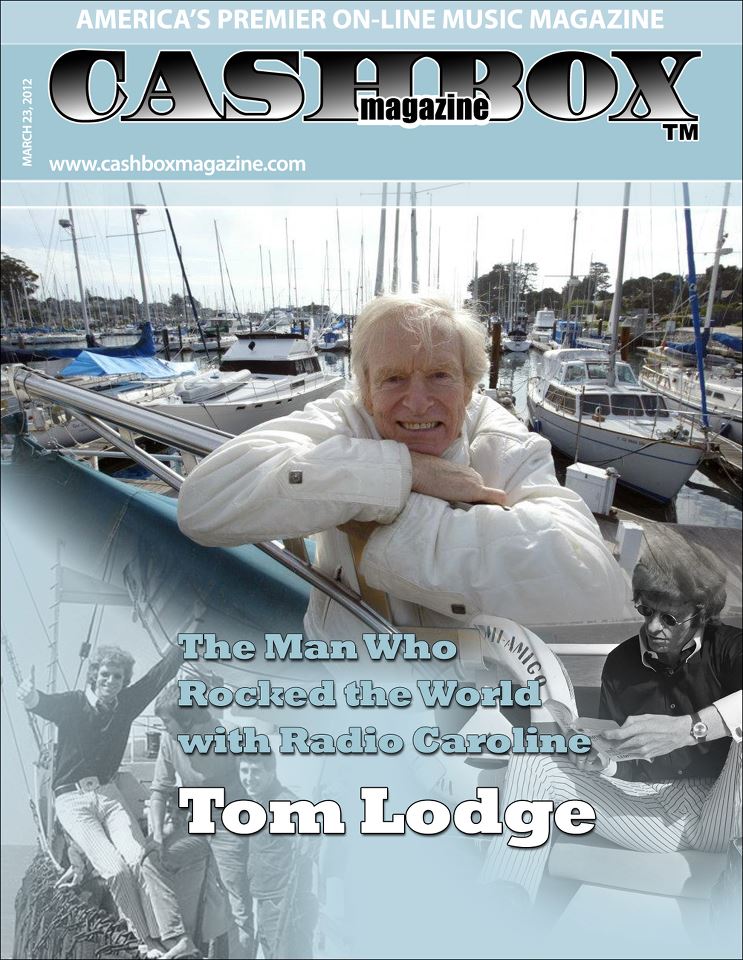 Tom on the cover of the online music industry magazine 'Cashbox' from March 2012, published just days before his death.
On Christmas Day 2011: "Dear Friends, Some of you know that I have cancer, and so now, I want to share with you that on January 3rd I am having a CAT scan, to gather information to see whether I decide to have an operation or not. Finding out the facts. This is an amazing adventure. My whole life is an adventure. Wow! I have done so much in this life. Cowboy, arctic ice fisherman, author, gold miner, broadcaster, radio correspondent, deejay, festival organizer, drop in centre manager, teaching the exploration between creativity and technology, professor, seeker, real estate salesman, pilot, author again and Zen master. I am full, I am content. What a gift. Thank you."
19th February 2012: "We just finished filming two days interview with me, about the first three years of my experiences on Radio Caroline North and Radio Caroline South. They were very pleased and I can see that this is going to be a good film. Now they go to England and interview the elderly rock stars from that time, as well as my deejay friends from that time. Also they will be picking up news footage of our time in the 60s. This is all based on my book, The Ship That Rocked the World. Now I will rest."
2nd March: "Wow! Now the adventure begins. I've just had a visit from the Hospice people and they are saying, that according to all my symptoms, that I have less than a month to live. So this is most interesting. Know that because this Being has gone through the process call Enlightenment, therefore there is no identification with the body or the mind. Therefore there is no fear. There is a feeling that all is perfect. Yes, this body is sick and is slowly deteriorating and it is most interesting to watch. First is the pain, then comes the fatigue. And the fatigue is a beautiful, soft, deep feeling. Lying in bed is good for a while, but the most pleasure is walking around my room. It lessens the pain. But I also have a hot water bag. The heat from the bag is soothing and takes away the pain. And Hospice has given me some very weak medication for the pain. As my situation changes, I'll be in touch. Lots of love, Umi."
6th March: "Oh, the wonder! Slowly, slowly, this body is getting weaker and weaker, and more and more peaceful. I spend much time lying in bed. Such pleasure. And then sometimes sleeping. Every action is becoming more of a slow sensual movement. Just to get out of bed can take two or three minutes. But this is also interesting, in moving in slow motion. Because in slow motion everything becomes more real. Each moment feels so deep. I still go downstairs and give Satsang and during Satsang, tremendous energy comes pouring through and you would not know that I am sick, except I look a little haggard. When I am giving Satsang, that which comes through are not words that I have spoken before. I love watching these words coming through. And they always relate to the level of Awareness of the Sangha sitting there."
12th March: "I no longer live in the world of wishes, wants and dissatisfactions. I am totally content. Even though this body is in pain, I no longer identify with the body. So this body pain is outside of my moment to moment life. I am totally in love with life. My Being is blissful. There is no next being for me, I have transcended such a continuum. It is like the river. As long as the river was a river, it had a continuum of shapes and identity. But once it flows into the ocean, it no longer has a shape, it has become the ocean. This is that which is happening since my Awakening."

Tom passed away on Sunday 25th March 2012 at 5.05pm, aged 75, remaining positive to the end.