David Gibson edited Radio Scotland's 242 magazine. He has very kindly sent The Pirate Radio Hall of Fame a number of copies. We already have items from issues 3, 4, 7, 8, 9 and 10 here. Now, thanks to David, we are delighted to add cuttings from numbers 1 and 2.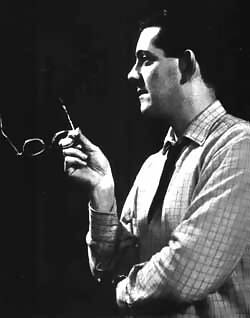 David writes: "It (the magazine) was (Managing Director) Tommy (Shield)'s idea, backed up by Bill Fleming. Tommy asked me to edit it because, although I was working for the Glasgow Evening Times, he knew I had also been designing and producing magazines in my spare time, including a very successul golfing magazine for the company which owned the Times. I asked my bosses there if it was okay, and they said sure, but can you get us some free airtime for the paper. Tommy agreed. Bill Fleming, who had previously published a small pop magazine on his own, was to be business-cum-advertising manager as well as his work on publicity for the station and organising the Clan balls and other events. We took on a young lad called Jim Blair from a junior job on the Evening Times to help me full-time with writing the content, and later Doug Carmichael to do the same. Donald Milne, a young photographer who worked for (I think) the NHS, supplied us with freelance pictures.
I had met Sheena Russell when we were helping organise auditions for DJs and she asked it she could write for 242, in addition to her advertising traffic work. She turned to have a fine talent for it which, after the (station) closure, led her to a full-time job with the Weekly News (a national weekly published from Glasgow by DC Thomson) as a star columnist. Jim Blair became a major Scottish football writer with the Daily Record, Bill Fleming became a genuine millionaire and Donald became a leading glamour photographer in London. I lost track of Doug Carmichael.
Looking over those old copies I reckon it was pretty good for its time, partly because of the method of production. It was, I think, the first photo-litho commercial magazine in Scotland. All the other magazines at the time such as the golfing one I mentioned earlier were hot metal productions put together by the printers. For 242 I went to Bell, Aird & Coghill, who had a monopoly in producing sheet music because I had previously used them for a once-a-year charity magazine called The Red Poppy which was sold each year on Poppy Day in November, and I knew how their system worked.
Basically they machine-set all the material and gave me high-quality proofs which I then cut up and pasted on page-sized sheets to my design, with the illustrations and artwork also pasted in place. A photographic process turned the finished paste-ups into flexible plates and lithographic presses produced and stapled the magazines.
After talks with the distributors Menzies, a company notoriously difficult to persuade to handle new publications, at their insistence we only ordered 1000 copies of issue 1 and I think we priced it too low at a shilling (5p) though I'm not sure at this distance of time what a shilling would have got you in 1966. By the end I think we (and Menzies) were still under-estimating sales with a print-run of 5000, because I have no memory of returns from newsagents and most publications' offices are usually stacked up with unsold copies. And the magazine did have a great reader response - even the agony column and the penpal feature surprised us all by the reaction. There was also a very substantial response to the petition form we published in November '66 to 'lodge your protest at the government's proposed bill to abolish Radio Scotland' to be sent to 'your local MP c/o House of Commons'. In fact, I'm never allowed to forget this because my wife, who was 12 at the time, duly signed and collected another 18 signatures and sent the tearout to her local MP - only to be faced later by her irate father, a senior local government official, clutching a letter from the House of Commons, and grounding her for a month!
In retrospect I'm proud of what we produced. I feel the magazine caught all the enthusiasm and fun of the whole Radio Scotland enterprise. It has always been a sore point with me that the BBC boys, who had always been very snotty indeed, didn't waste much time in pinching the name."

242 contained numerous articles on fashion and pop music but the cuttings below relate to Radio Scotland itself.