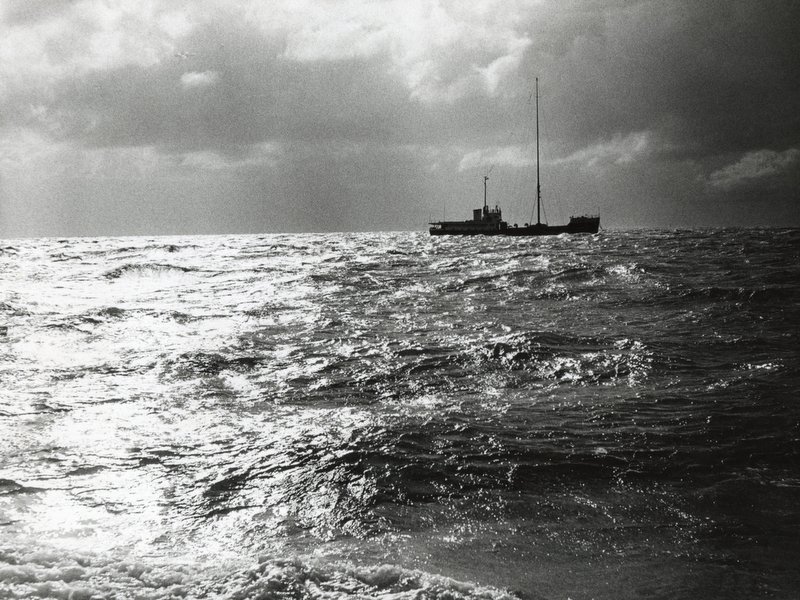 The mv Olga Patricia, also known as Laissez-Faire, the home of Radio England and Britain Radio.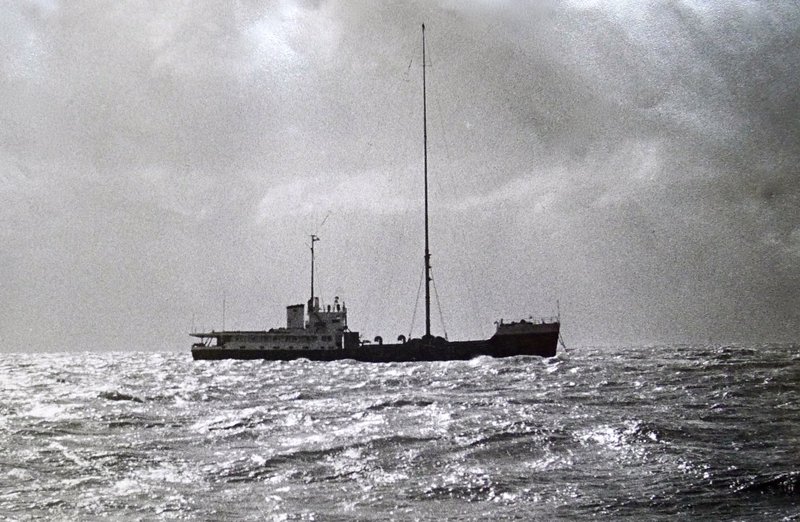 The mv Olga Patricia.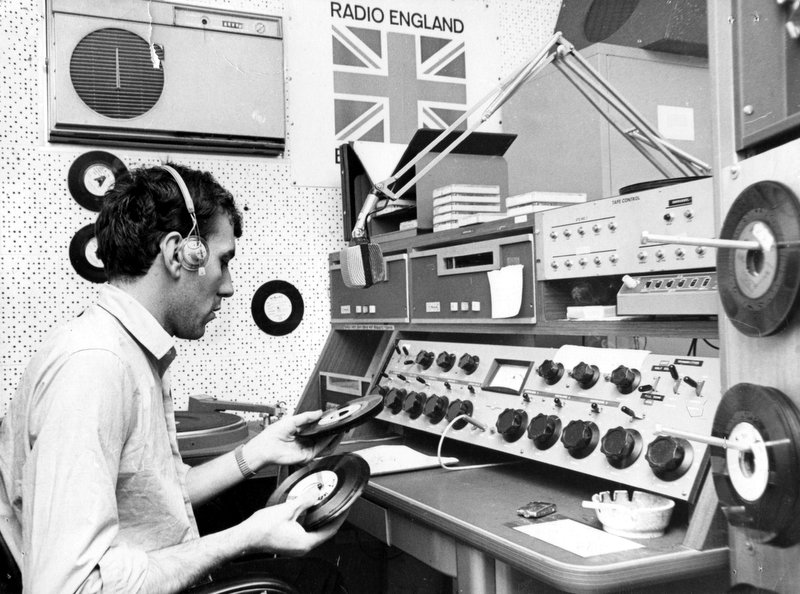 Errol "Bosscat" Bruce in the Radio England studio.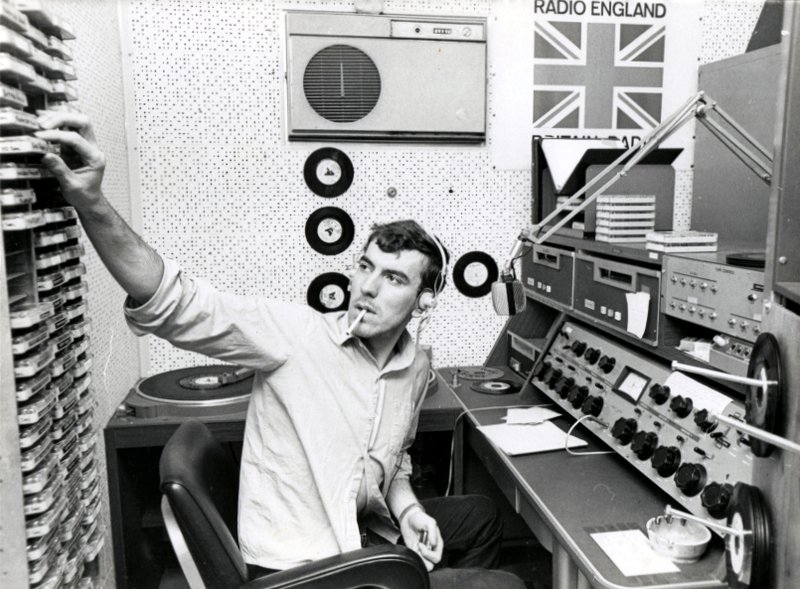 "Bosscat" Bruce.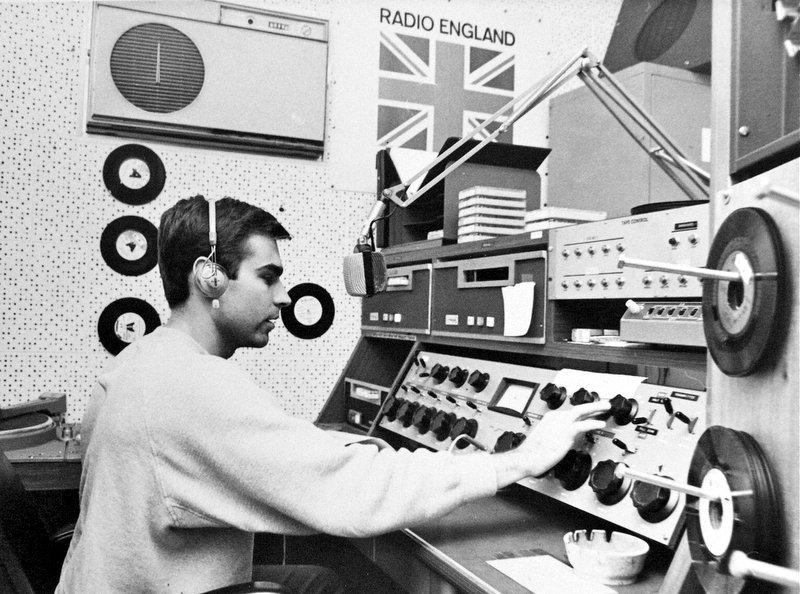 Thanks to Errol Bruce and Phil Martin for identifying this DJ as Tom Cooper.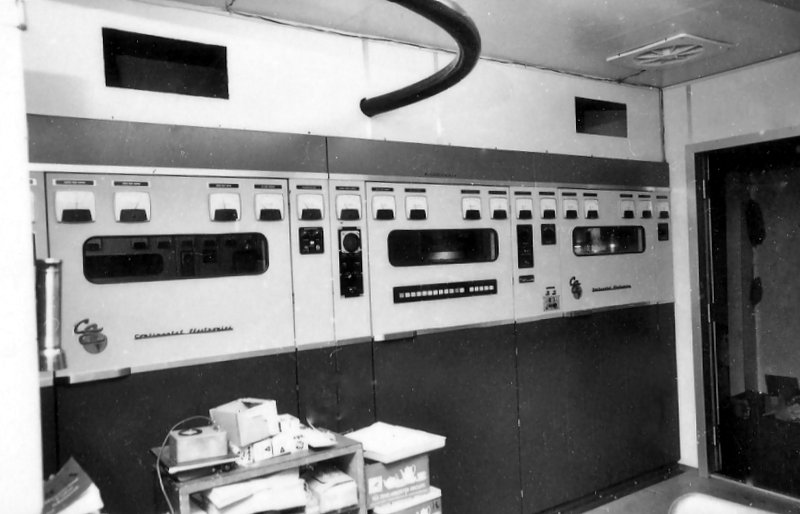 The two transmitters, manufactured by Continental Electronics, that broadcast the programmes of Britain Radio and Radio England.