Alan Jux has posted some excellent photographs on the 'Wonderful Radio London 266 metres' page on Facebook. He has very kindly given us permission to reproduce them here.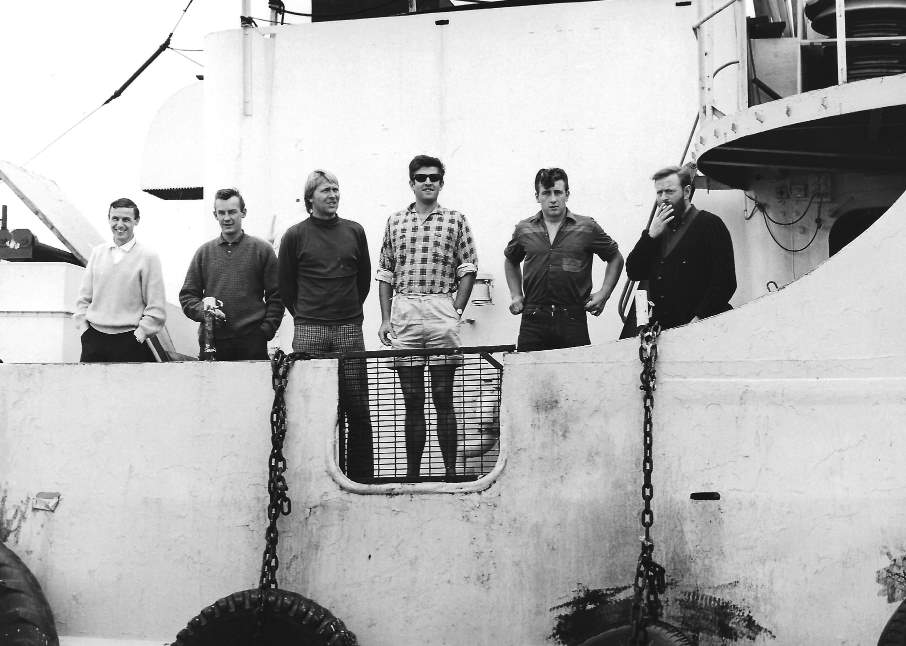 Alan says "I took this shot from the tender when on a day visit to the ship. Mike Lennox and Ed Stewart are in the centre with Paul Kaye on the right. I don't know who the others are." We can identify Richard Swainson on the far left. Can anyone put names to the other two?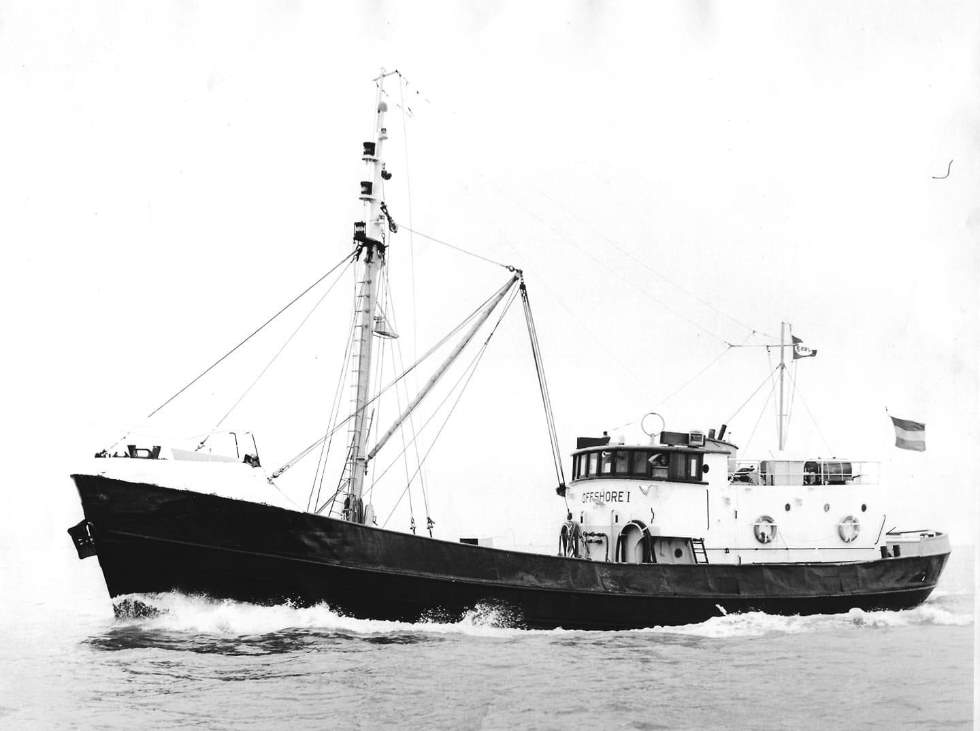 The station tender, Offshore 1.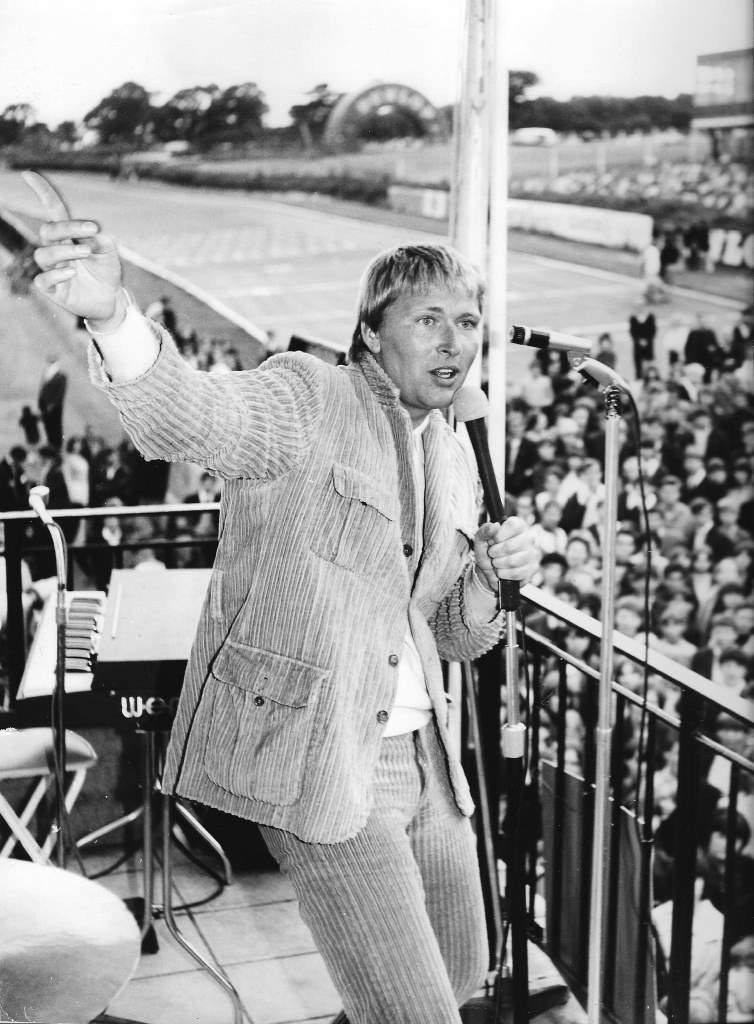 Mike Lennox at the Radio London Race Day at Brands Hatch in June 1967.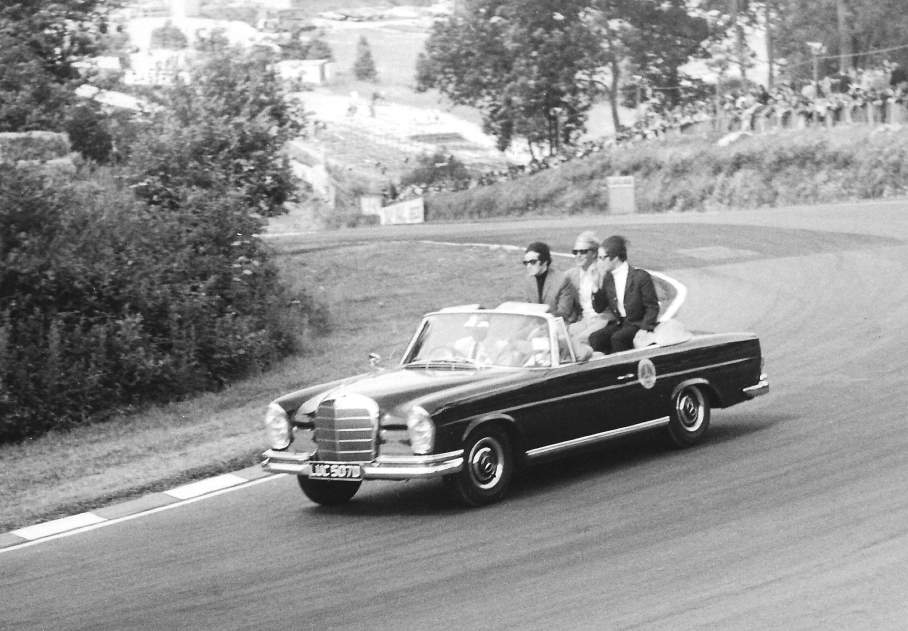 Paul & Barry Ryan with Mike Lennox at Radio London Race Day, Brands Hatch, June 1966.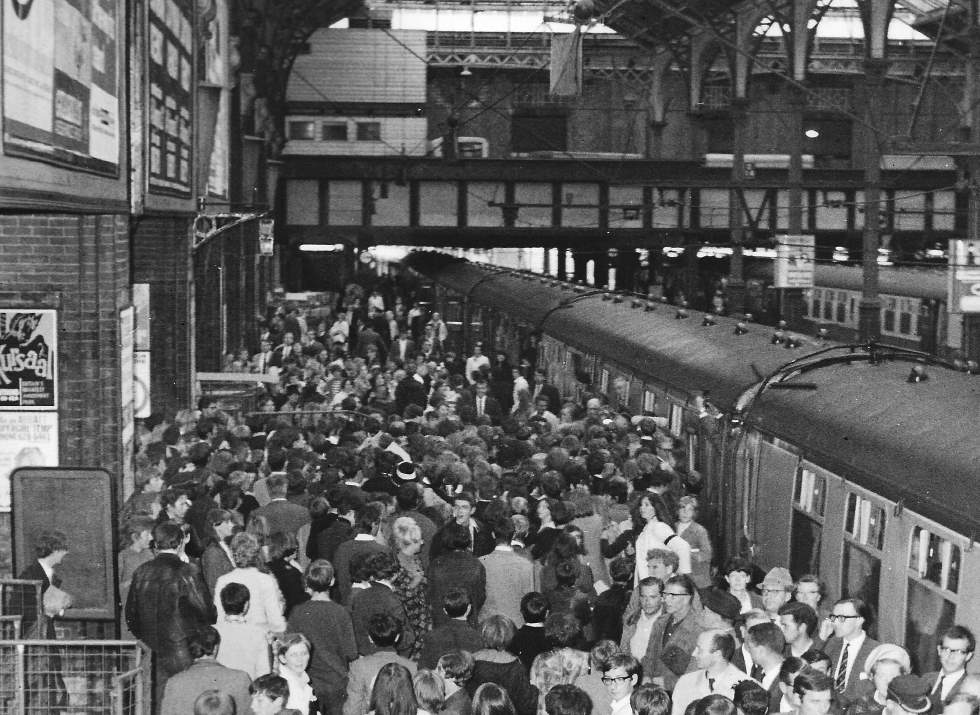 14th August 1967. Alan describes it as "chaos at Liverpool Street station when Big L closed down and the DJs came ashore for the last time."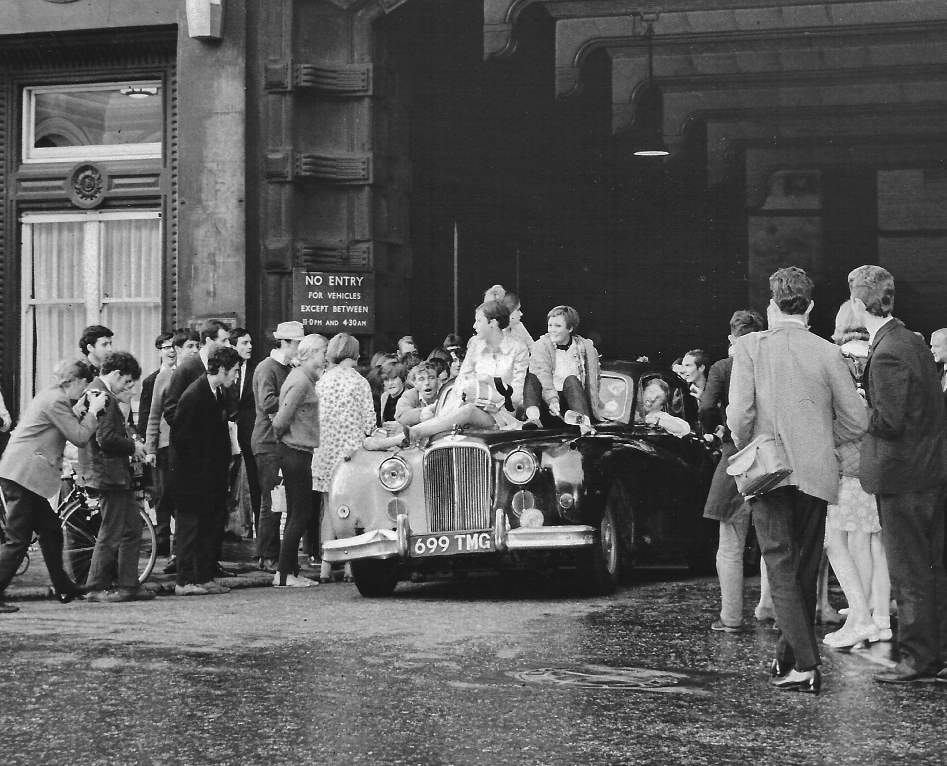 Liverpool Street again. Alan says: "My shot of a DJ's 'getaway car' with fans on the bonnet is one of my favourites".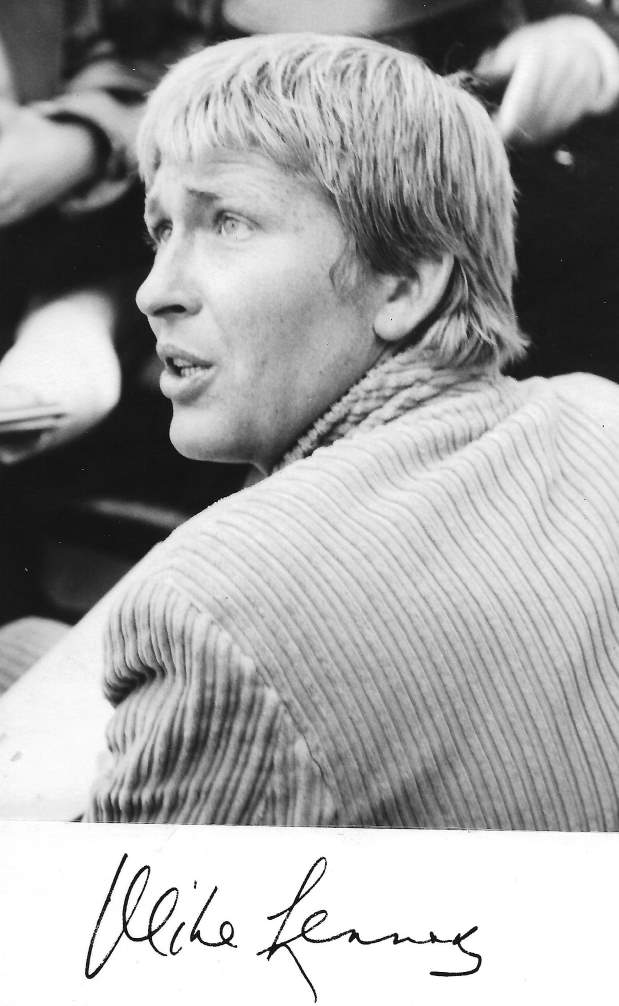 Alan: "I was very sad to learn of the passing of Mike Lennox (see tribute). Mike had a lovely gentle manner on-air, and was a genuine nice guy. Here is my tribute to him - a signed autograph shot I did for him."