Many thanks to John Hill who asked his friend Denis Hoare to forward these photographs to us. John writes: "My dad took it into his head one day to visit Radio Caroline shortly after it had just started in 1964. We went to a place called Walton Pier where we got a boat that was offering trips to visit Radio Caroline." The ship in the photo is the mv Mi Amigo which initially broadcast as Radio Atlanta. It became Radio Caroline South in July 1964.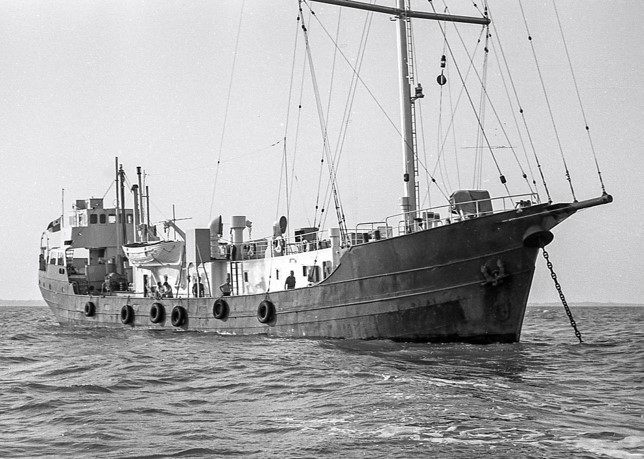 The mv Mi Amigo at anchor.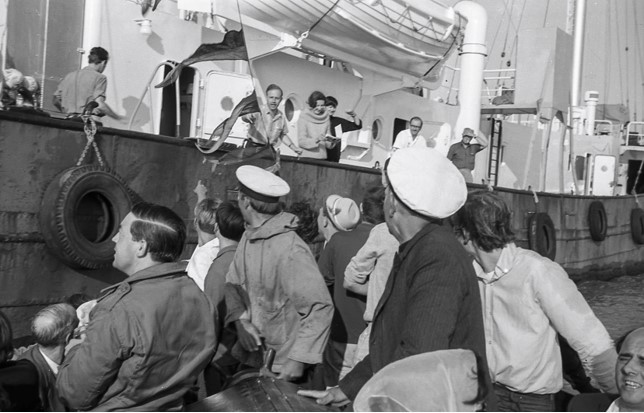 The staff and crew line up on deck to welcome visitors. We think the woman in the centre is Marion Cochrane who helped look after the music on the station. Next to her, in the striped shirt, it could be Bob Walton whose first stint on Caroline South was in the summer of 1964. Can anyone identify the others?