More high-quality photos on this page as Simon Dee and Chris Moore from Caroline are welcomed aboard the rival's ship for the first time. The tender then continues to the mv Mi Amigo where we see Peter James in action on Radio Caroline South.

As before, these photos have never previously been published and should not be used elsewhere without Alec Fry's permission.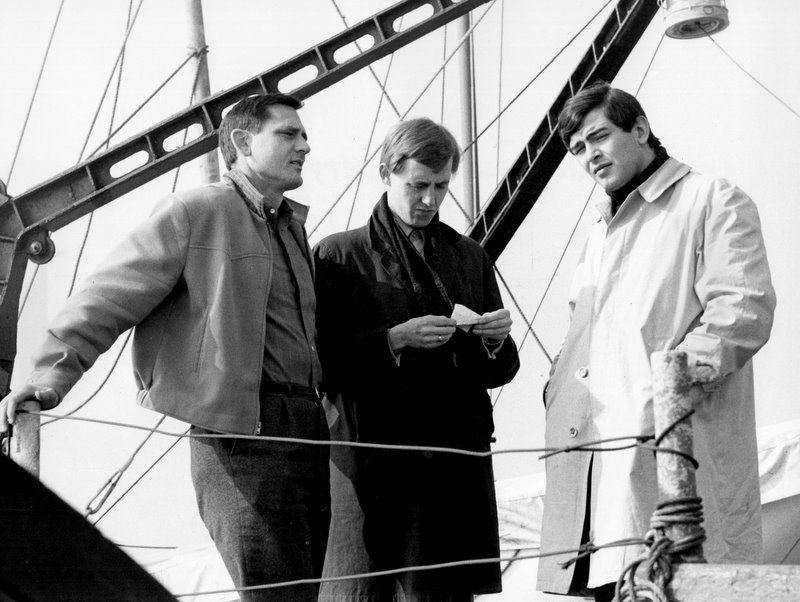 Left to right: Radio London Programme Director Ben Toney on the mv Galaxy with Caroline's Simon Dee and Chris Moore.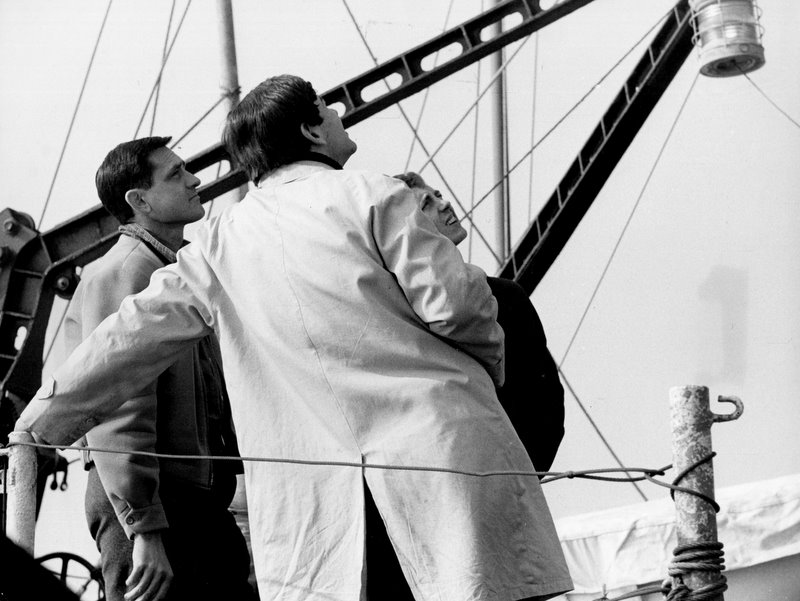 Ben Toney, Chris Moore and Simon Dee admiring the aerial mast.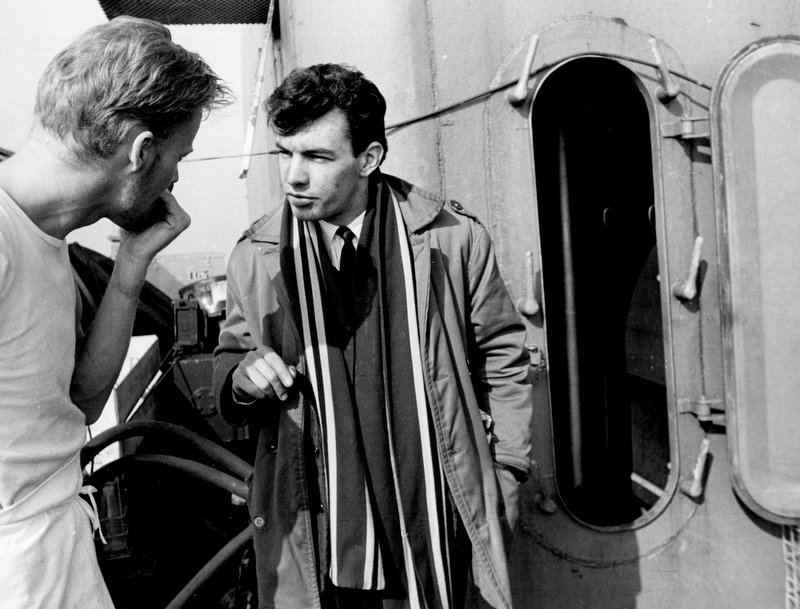 Engineer Russell Tollerfield, right, chatting to a crew-member outside the transmitter room.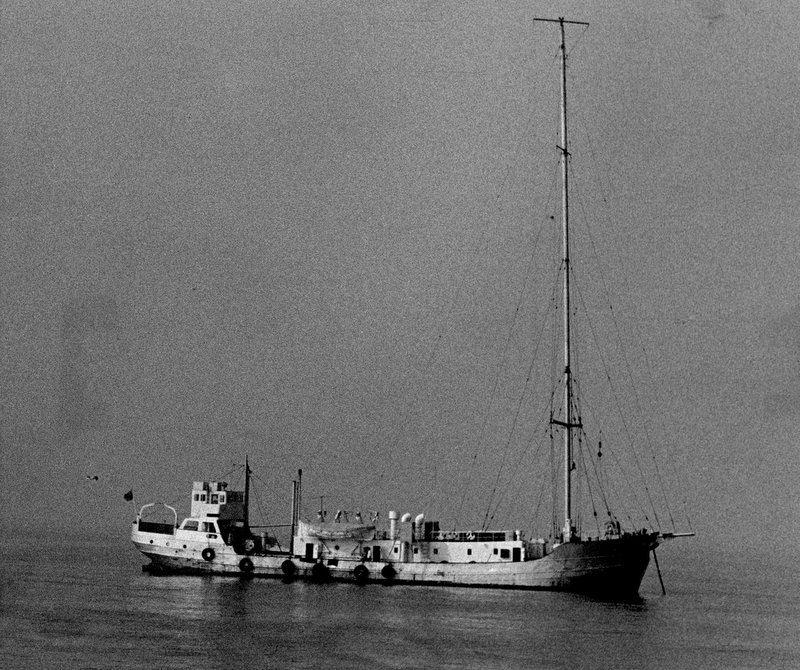 Approaching the Mi Amigo.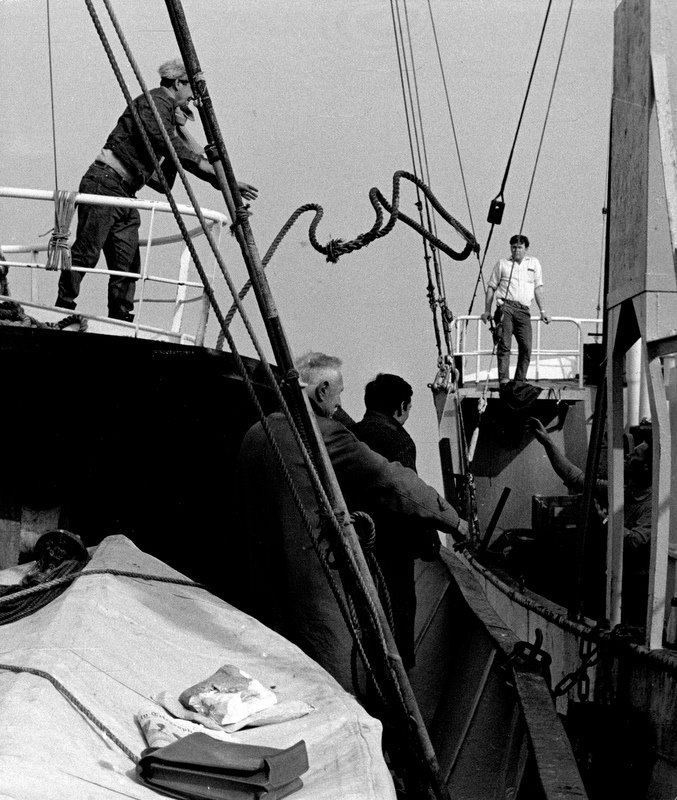 The tender alongside mv Mi Amigo.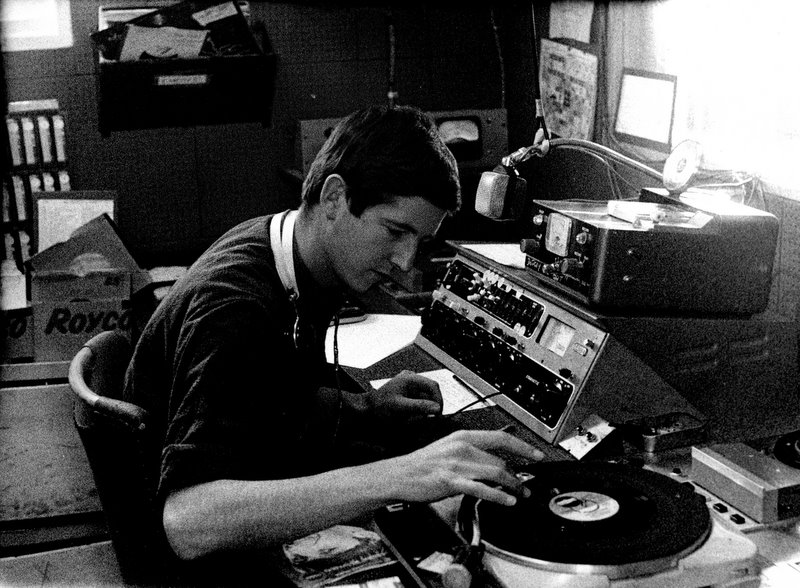 Peter James cueing up a record in the Radio Caroline studio.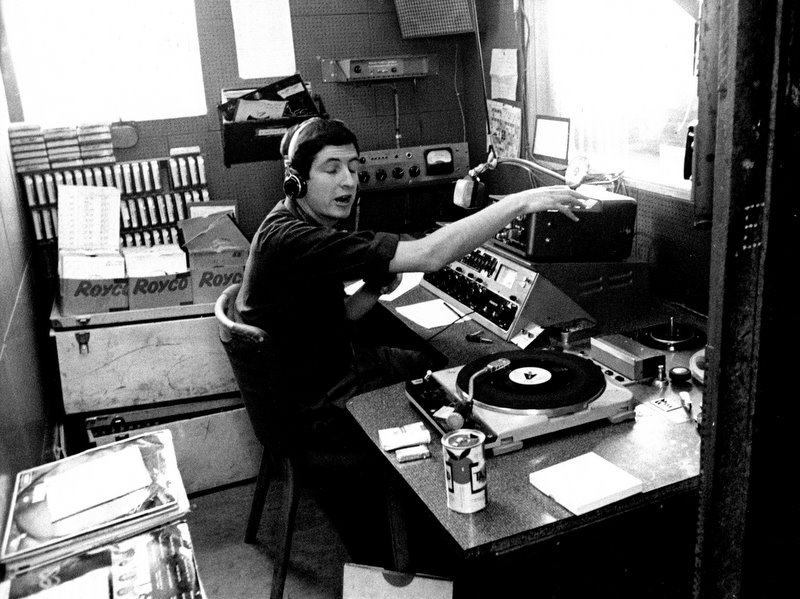 Peter James.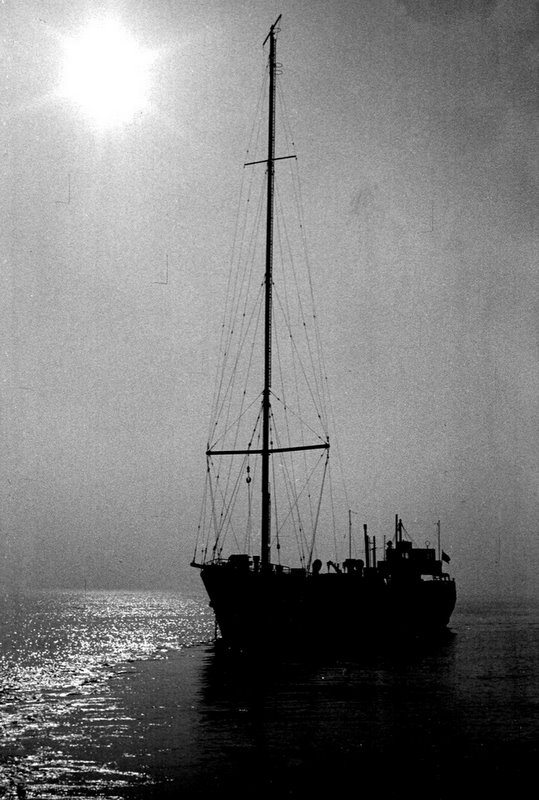 Leaving the Mi Amigo.