The original plans of the Radio Scotland ship
Before becoming a radio ship, the Comet was an Irish light-ship. She had been built on the Clyde some sixty years before and refitted for her new rôle in the Channel Islands. Unlike the other broadcasting vessels of the day, the Comet had no engines. These plans have been kindly donated by former Radio Scotland DJ Ben Healy.
Click on a picture to see the full-size version.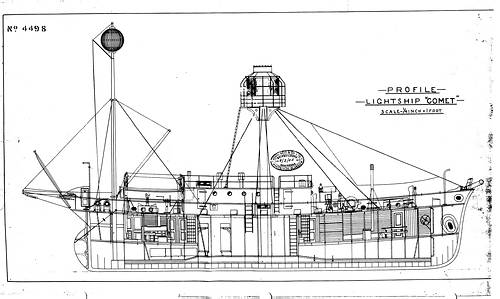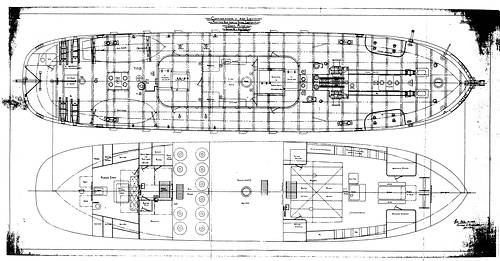 With many thanks to Ben.
For the lay-out of other offshore vessels, see the plans page.
Return to the Radio Scotland Story.
Return to the Disc-jockeys' memorabilia index.