Over three days in August 2022, our friends at the Felixstowe & Offshore Radio Facebook page staged a pirate radio exhibition in a local Martello Tower. One of the organisers, Brian Nichols, has very kindly written this report for The Pirate Radio Hall of Fame and has shared pictures of some of the guests.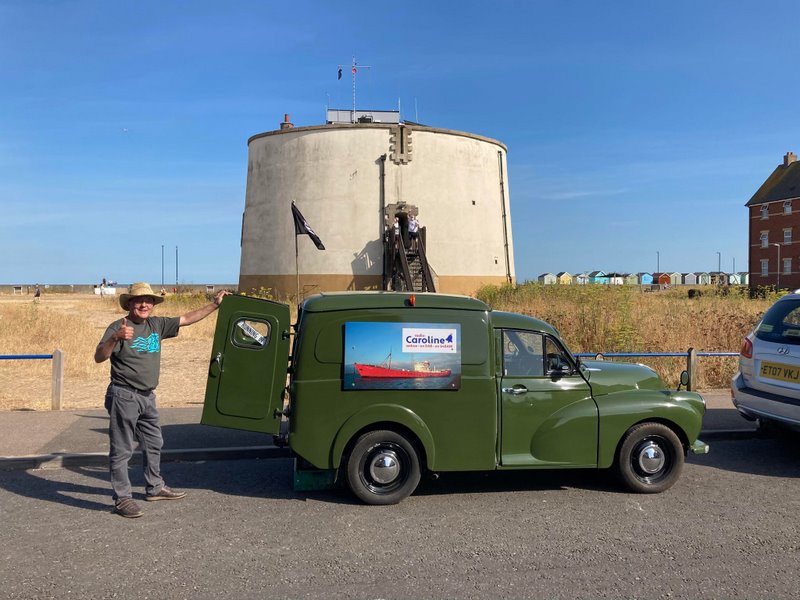 Dave Cragie and the Morris 1000 van, with the Martello Tower in the background. Photo by Rob Cragie.


Brian writes: "Between Friday 5th and Sunday 7th August 2022 a Pirate Radio Exhibition was held in a 200 year old Napoleonic Martello Tower in Felixstowe, overlooking the North Sea. The Tower is owned by East Suffolk Council and occupied by the volunteers of the National Coastwatch Institution. It was used for the Exhibition with the kind permission of both.

Spread over two floors, Chris Dannatt displayed his Flashback 67/Pirate Memories material, Ray Anderson showed much of the display from his former Pirate Radio Museum in Clacton, while Chris Brisland (Wireless of the Week on Facebook) and Felixstowe & Offshore Radio combined for a display of vintage radios.

On the Saturday Dave and Rob Cragie from Southwold brought their Morris 1000 van with a display of more vintage radios inside. There was also merchandise available for sale and a display about Martello Towers.

The Exhibition was opened by current Radio Caroline presenter, Stephen Foster, and featured book signings by Ray Clark (formerly Mick Williams on Caroline) and Ray Anderson (formerly Ray Warner on Radio Atlantis).

By the end of the weekend more than a thousand people had visited.

We were delighted to be joined by a number of people with pirate connections from the past. These included Alan 'Neddy' Turner, who was on board the mv Caroline when anchored off Felixstowe in 1964, before sailing with the ship to the Isle of Man when it became Radio Caroline North. Caroline South engineer Carl Thomson, one of those rescued when the Mi Amigo ran aground in 1966, attended as did fellow engineer John Lait from the opposition Radio London. Bill Rollins (Tower Radio/Viewpoint) was another visitor.

From Radio Caroline on the Mi Amigo in the 70s and the Ross Revenge in the 80s were Martin Fisher and Michael Barrington. The latter is currently working on the Principality of Sealand.

From 1980s Radio Caroline were Paul Graham and Barry James while other visitors included press photographer David Kindred, journalist Rob Hadgraft and Offshore Echos magazine editor Chris Edwards.

There was also support from current staff on Radio Caroline including transmitter and Ross Revenge engineers Alan Beech and Peter Clayton.

The weather was fantastic, the feedback likewise and we hope for further opportunities to use the venue again in the future."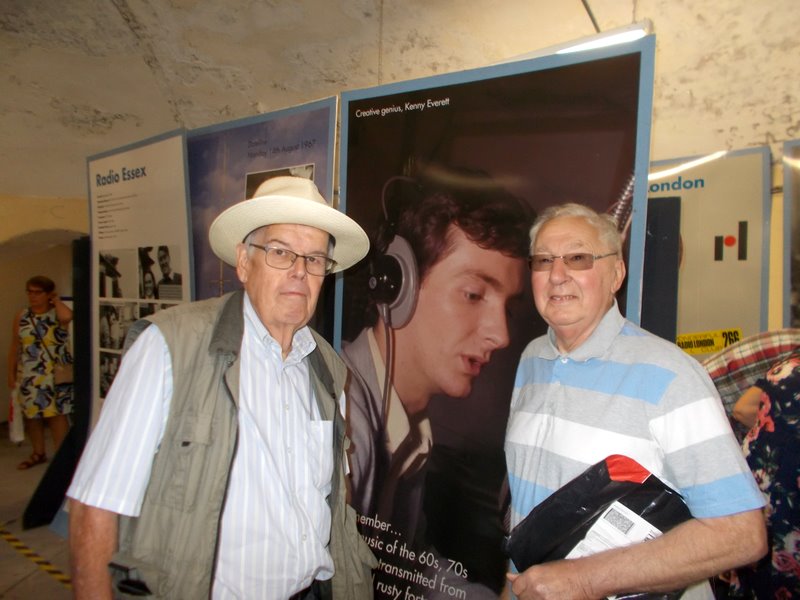 Carl Thomson, left, and John Lait. Both gentlemen have very kindly shared photos from their time as offshore radio engineers with The Pirate Radio Hall of Fame. Carl's album is here, John's here.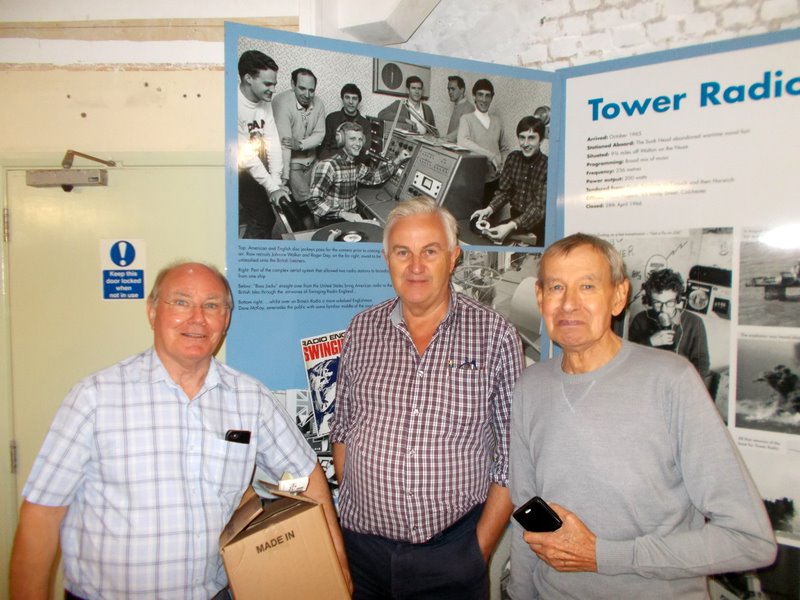 Left to right: Ray Clark, Ray Anderson and Bill Rollins.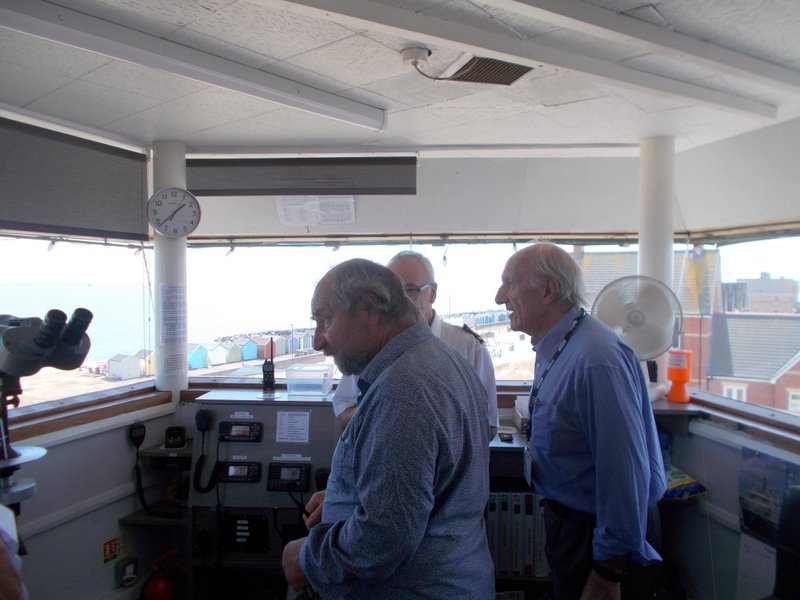 Mike Barrington on the left, Alan Turner on the right.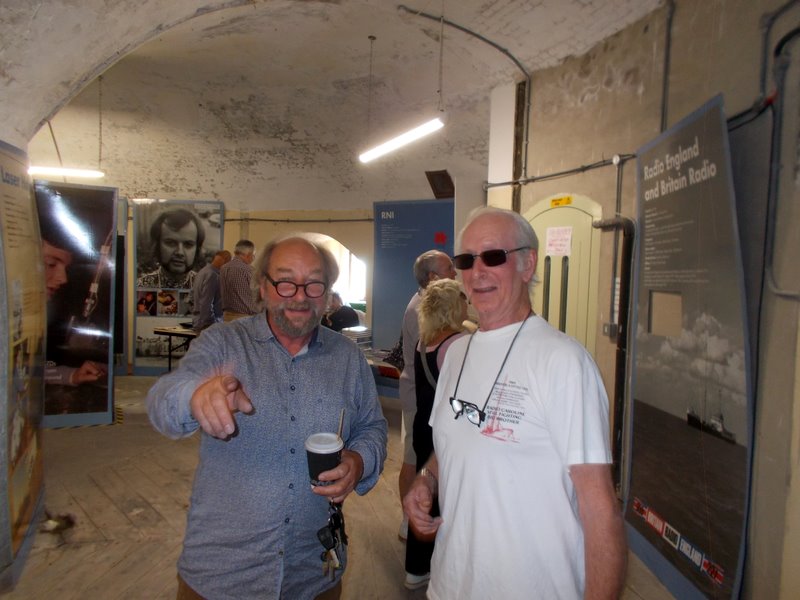 Mike Barrington, left, and Peter Clayton.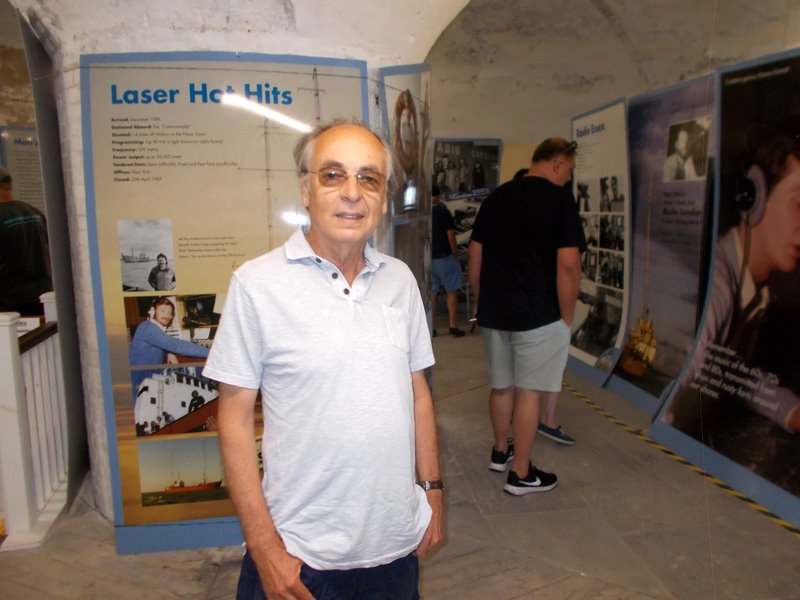 Martin Fisher.